Global IT Spending To Reach £2.5 Trillion In 2013: Report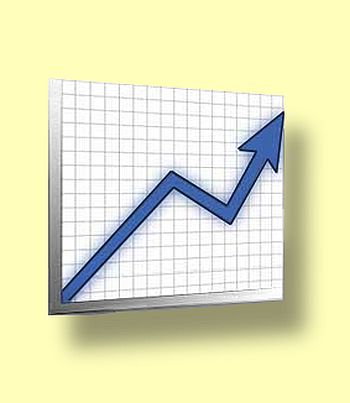 Cloud, mobile, social and Big Data could help drive IT spend up by 4.1 percent this year, predicts Gartner
IT spending by organisations will reach around $3.8 trillion (£2.5 trillion) this year, an increase of 4.1 percent. According to the figures from research firm Gartner, the predicted growth is almost double the rate of 2.1 percent last year.
Richard Gordon, managing vice president at Gartner, said this increase suggests growing economic confidence. "The US economy certainly seems to be starting to gain some traction and, while there's still lots of uncertainty in Europe, there is at least a better understanding of the problem."
He said this confidence would translate to an increase in spending on strategic IT projects.
Flat lining
Worldwide devices spending (which includes PCs, tablets, mobile phones and printers) is forecast to reach $718 billion (£474 billion) in 2013, up 7.9 percent from 2012. Despite flat spending on PCs and a modest decline in spending on printers, a short-term boost in spending on smartphones and tablets has driven an upward revision in the devices sector growth for 2013 from Gartner's previous forecast of 6.3 percent.
The outlook for 2013 for data centre systems spending is forecast to increase 3.7 percent in 2013, down 0.7 percent from Gartner's previous forecast. This reduction is largely due to cuts to the near-term forecast for spending on external storage and the enterprise in the economically troubled EMEA region.
Worldwide enterprise software spending is forecast to total $297 billion(£196 billion) in 2013, a 6.4 percent increase from 2012. Although the growth for this segment remains unchanged from Gartner's previous forecast, it contradicts significant changes at a market level as stronger growth expectations for database management systems, data integration tools, and supply chain management compensate for lower growth expectations for IT operations management and operating systems software.
While the outlook for IT services remains relatively unchanged since last quarter, continued hesitation among buyers is fostering intense competition and cost pressure in mature IT outsourcing segments and reallocation of budgets away from new projects in consulting and implementation.
The global telecom services market continues to be the largest IT spending market and will remain roughly flat over the new several years, with declining spending on voice services counterbalanced by strong growth in mobile data services.
John Lovelock, research vice president at Gartner, said that steady growth rates were hiding "turbulent currents beneath".
"The nexus of forces — social, mobile, cloud and information — are reshaping spending patterns across all of the IT sectors that Gartner forecasts," he said. "Consumers and businesses will continue to purchase a mix of IT products and services; nothing is going away completely."