Nick Clegg Vows To Kill Off The Snooper's Charter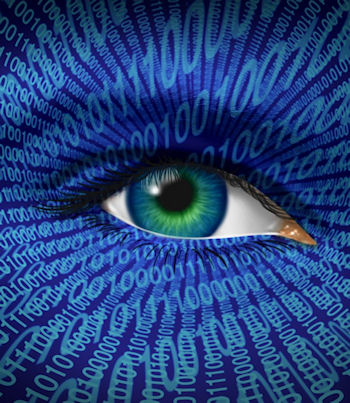 The Bill is not going to happen, Clegg told the BBC this morning
Deputy Prime Minister Nick Clegg has promised to stop the Communications Data Bill which would give the police access to personal communications data. Clegg pledged that the so-called "Snooper's Charter" will not reach Parliament as long as the Liberal Democrats are in government.
Clegg made the comments during an interview on LBC radio this morning, saying: "What people dub the Snooper's Charter, that's not going to happen – certainly with Lib Dems in government."
Legal access
The Bill, which is currently in draft form but was expected to appear in the Queen's Speech on 8 May, would have let the government order communications providers, including the likes of Facebook and Skype, to store information on all citizens so law enforcement could easily access it.
It would provide a filter to police, allowing them to easily search through comms data, which does not include the content of messages, but the who, when and from where. The aim was to modernise policing laws to bring them in line with the current quality of  comms technology.
The Bill has faced massive opposition from some within government, privacy advocacy spheres and in the tech industry. Wikipedia founder Jimmy Wales was a particularly vocal opponent, pointing out that the cost of the bill, estimated to reach at least £1.8 billion, was considerably more than the government had spent on fostering an exciting start-up community around London's Tech City.
Some said that Britain's  start-ups would have their growth stunted if businesses were asked to store vast records of communications. Others criticsed the Bill on practical grounds, pointing out how easy it is to maintain anonymity on the Internet.
Privacy advocates and Liberal Democrat MPs are hailing Clegg's comments as a victory, even though the Home Office is yet to comment on the matter. But being deputy prime minister, Clegg sees all bills before they become official and has vetoing power.
Theresa May said earlier this month the Home Office had taken the recommendations of the committee scrutinising the bill on board. She said it was in the process of redrafting the proposals, but that may now be to no avail.
"These Labour and Conservative efforts to have all of our web records stored and monitored by the government was an affront to basic liberty. The plans were based on patchy evidence, ignorance of modern technology, and a complete disregard for our basic rights," wrote Julian Huppert MP, who was on the committee scrutinising the draft bill.
This first appeared on TechWeekEurope UK. Read the whole story here.
Read also :