NuoDB Microsoft Extensions Bring Systems Integrator Opportunities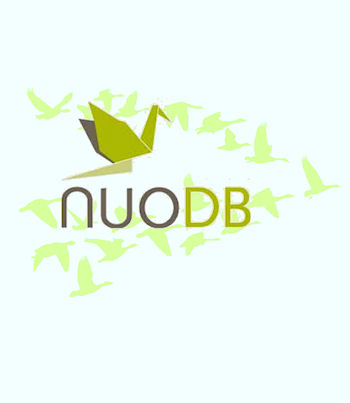 Companies turn to the channel as DIY cloud database management proves too complicated
As cloud database management startup NuoDB launches a new Microsoft friendly update, there's evidence that big US corporations are turning to the channel for help. If the pattern is repeated in the UK, there could be a need for massive systems integrations projects.
The cloud management vendor has released NuoDB (Starlings release) 1.1 in response to calls for more Microsoft enhancements, better performance, and a more sophisticated user experience. The new system is designed to give Microsoft .Net applications the scalability and elasticity of the cloud.
Cloud databases
Though the Boston-based vendor mainly uses the direct channel and a select group of resellers, through its NuoConnect programme, evidence has emerged that end users don't trust themselves to migrate their traditional relational databases to the cloud.
US-based systems integrator NorthPoint has been called in by a number of enterprises to create software and services using NuoDB. As a reseller and developer of digital platforms for clients like TimeWarner, Martha Stewart and Thomson Reuters, NorthPoint needed faster access to relevant technical resources as they battle to convert their client's databases to a cloud model.
Traditional relational databases (RDBs) are not geared for the era of the cloud, according to NuoDB CEO Barry Morris. Systems integrators can help clients who want to escape the limitations of the RDB, he argued. This has created demand for service providers who can give clients a single database for variable workloads that involves online transactional processing (OLTP) and real-time operational analytics.
In theory, NuoDB makes real-time operational analytics much easier but, in practice, early adopters in the US are turning to systems integrators.
"Elastic scaling, high performance and the need for real time analytics are challenges and we have seen a real demand on Microsoft platforms," said Morris. "The new architecture is the flexible foundation they need."
The new additions to the NuoDB include 64-bit support for Windows Server, Windows 7 and 8 for high performance, and support for Visual Studio 2012, Linq, and Entity Framework. A new .NET driver will help systems integrators avoid the common scalability and performance issues associated with traditional databases, claimed NuoDB, adding that Azure compatibility will make running NuoDB in the cloud a lot easier.
"People need a scalable backend to replace traditional RDB management systems that have reached their limits," said Morris. The new Starlings 1.1 release of NuoDB will help systems integrators to move their clients' databases into the cloud more easily, he said. "This is the next step for NuoDB in our continuous innovation to address these market requirements."