Varlink Expands Its Trimble Partnership Across Europe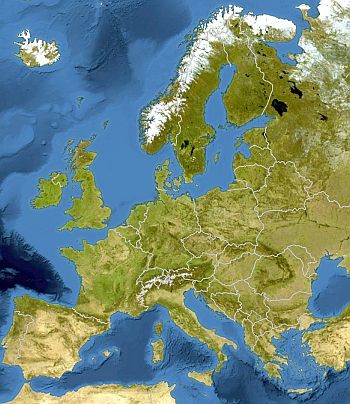 Mobile systems vendor begins to grow footprint in Europe with upgraded distie deal
Trimble's seven-year partnership with Varlink has been expanded to cover the full European market.
Under the terms of the deal, Varlink will sell Trimble's mobile computing systems (MCS) portfolio of rugged computing devices throughout Europe, as the mobile-systems distributor looks to increase market share.
Broader growth
Varlink will be offering the full Trimble MCS catalogue, which comprises the Juno T41, Yuma 2, Ranger 3 and Nomad, to provide a wide range of marketing resources to support the mutual growth of both businesses.
"Varlink has proved to be a reliable and proactive distribution partner and we look forward to working with them in developing our mutual channel, and reaching out to the VAR's [customers], for rugged computing devices throughout Europe," said Jim Sheldon, general manager for Trimble MCS.
Mike Pullon, Varlink's chief executive, added: "We welcome the opportunity to expand our long-standing relationship with Trimble which is a highly-valued business partner.
"Our deep knowledge of Trimble products, coupled with our award-winning distribution services, makes us a useful point of supply for Trimble resellers throughout Europe and we look forward to working closely with them in winning business for rugged handheld computing devices," he said.
Read also :