Logicalis Accelerates Into Juniper's Elite Partner Fast Lane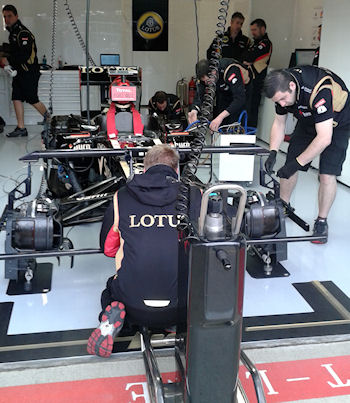 Integrator shows it has the formula to win networking firm's grand prize
Logicalis has gained Elite Partner status from networking firm Juniper Networks. The integrator will initially concentrate on the vendor's security portfolio.
The deal means the integrator is now in the highest tier for advanced security in Juniper's Partner Advantage Programme. Entry is by invitation only to qualified partners who "possess the capabilities to drive technical engagement and demonstrate industry expertise".
Secure future
Mark Starkey, managing director of Logicalis UK, said that his firm was "committed to delivering a broad range of ICT solutions through close working relationships with select leading technology partners".
"As a long-standing partner of Juniper Networks, we're delighted to achieve Elite status. As enterprises seek to reap the benefits of data centre initiatives and balance the trends for mobility and cloud, advanced security technology is critical to their success. This accreditation provides us with access to the latest technologies and advanced training at Juniper, which will in turn help us support customers in their infrastructure strategies as we seek to bring agility and efficiency to the fore," he added.
The Advanced Security Specialisation incorporates Firewall/VPN & IDP, and Policy and Access Control product authorisations.
Juniper UK and Ireland partner director Darryl Brick commented, "Juniper's go-to-market strategy relies on the quality and expertise of all its partners, so the evolution of our relationship with Logicalis is fundamental to our sales activity in the UK."
Grand prize
The news comes after Juniper Networks joined the fast lane by winning a deal to build a mission critical network infrastructure for the Lotus F1 team. The agreement sees the firm supplying switching, security, wireless LAN, routing and application software to the racing team.
LAN connectivity across Lotus F1 Team's headquarters campus in Oxfordshire will provide a fixed and wireless network platform for data-intensive functions such as the company's research, development, and design suite, state-of-the-art wind tunnel facility, and engineering shop. In the future, Juniper will also provide LAN, WAN and remote connectivity trackside at Grand Prix races globally and at numerous testing sessions.