BDUK's Failings Provides Satellite Broadband Reseller Opportunity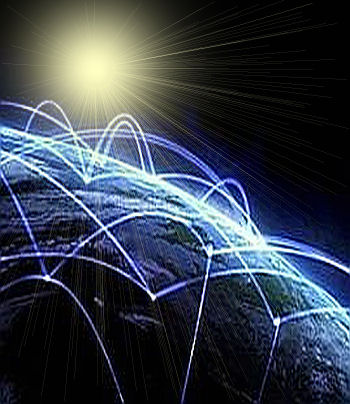 Resellers could jump in to provide 20Mbps services to give rural areas fast, affordable broadband now
Broadband rollout in the UK is suffering from a preoccupation with terrestrial fibre, claims satellite service provider SES Broadband Services.
The lack of competition to provide broadband has been slammed by the National Audit Office (NAO) but there is still room for resellers of satellite services to step in and bridge the rural/urban gap immediately.
Future looking up
Patrick Biewer, managing director of SES, said, "The truth is that there is a credible alternative for non-urban residents that want a speedy service without breaking the bank, but aren't getting what they need via terrestrial networks."
Satellite has been perceived as both expensive and slow, but this is not the case argued Biewer. He said that SES that the Astra 2F service launched at the end of 2012 is set to be joined by Astra 2E which will widen the geographic reach still further.
The first satellite ISPs have already offered 20Mbps fast broadband services across the UK at a starting fee of just over £20 per month, using the latest satellites.
"One challenge that satellite broadband has never faced is geographic reach and now speeds and cost are not an issue either. We launched a new satellite late last year able to offer download speeds of 20Mbps to pretty much anywhere in the country.  This is almost twice the speed of the country's average 12Mbps revealed by Ofcom in March," Biewer revealed.
Michael Locke, Managing Director of Satellite Internet, an ISP currently offering these services commented, "The de-emphasis of the 2Mbps everywhere Universal Service Commitment means even after the delivery of the late superfast terrestrial network is complete, there will still be people disadvantaged. This is where satellite is perfect. Satellite can do 20Mbps everywhere right now, so if the government had adopted our satellite plan, this would already have been achieved," he said.
Read also :