Avnet Selected By IBM To Be An Authorised Global Training Provider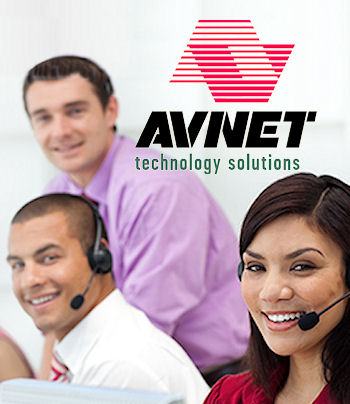 The company will offer more than 2,500 IBM training courses to its partners and customers worldwide
Distributor Avnet Technology Solutions has been chosen by IBM to act as a global training provider.
The deal means that the distie will offer its network of resellers, as well as their end users, in-depth training programmes to build competency and knowledge around the entire IBM portfolio.
Worldwide chain
Training centres in the UK will start up from today alongside other centres in Canada, Denmark, Finland, France, Germany, Norway, Sweden, Ireland and the US. A second phase will open centres in Asia Pacific, Eastern Europe, and Latin America.
As an IBM Global Training Provider, Avnet will offer the complete portfolio of the US giant's more than 2,500 training courses to IBM employees, reseller partners and customers around the world directly, or through the network of IBM Training Partners.
Phil Gallagher, global president of Avnet, said that being an IBM Global Training Provider would advance Avnet's long-term strategic goals by "enhancing our IBM portfolio and expertise".
"Being recognised as a trusted training provider by one of the leaders in IT on such a global scale allows us to further expand our value-added services offerings, especially following our recent launch of Avnet Services," he said.
"More importantly, it helps drive education to enable our partners and resellers to grow and better address end customers' business challenges."
Bob McDonald, vice president of IBM Training, said that Avnet will "help to develop, maintain and optimise our clients' IBM technical skills, knowledge, and expertise in advanced solutions for mobile, cloud, analytics and social business".
Paula DeFeo, senior vice president and managing director at Jack Morton Worldwide, a training firm that offers technical training for individuals and organisations worldwide, said her company was looking "forward to collaborating exclusively with Avnet to define, develop and offer IBM education solutions that meet the needs of IBM customers worldwide".