NDNA Winners Prepare For Assault On Education Market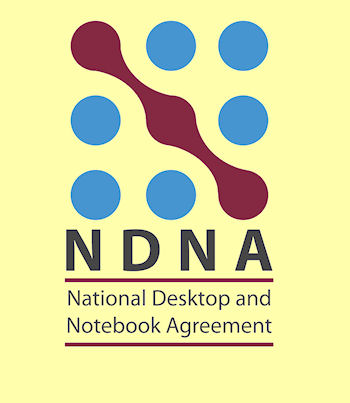 Stone and Viglen are joined by Softcat as major UK players in education computer arena
In August, the National Desktop and Notebook Agreement (NDNA) for approved vendors to the various educational consortia across England, Wales and Scotland will be announcing its list of successful bidders for the next sales period. In the run-up to the official release of information, details are beginning to leak out.
PC vendor Stone Group has been named as an approved supplier for a third consecutive term. Softcat and its bid partner Lenovo have also confirmed their successful application which brings the Chinese computer maker onto the list for the first time. Another Far Eastern newcomer is Acer represented by Getech, Gaia and Equanet (Kelway).
Lots of opportunity
Following an Official Journal of the European Union (OJEU) tendering process, the NDNA framework agreement will run for a fixed three-year period, plus an optional extra year, and is open to all affiliated consortia of universities and colleges of higher and further education, together with the research councils, in all six of the regional education divisions of Great Britain – though Scotland has the freedom to form its own approved list.
The framework is divided into three sectors; Lot 1 is for desktops, Lot 2 covers laptops, and Lot 3 is for "One-Stop Shop" companies which appear in both Lots 1 and 2 but also pass a separate overall approvals process. These sectors have been estimated to be worth £220 million, £75 million and £15 million respectively.
Channel player Softcat has broken into the education arena for the first time with successful tenders across all three Lots of the NDNA agreement. This will put Softcat on four out of the five National Framework Agreements for university, further education and schools in the UK. It is also the first time that either Softcat or Lenovo has operated as a vendor or supplier on the contract. Lenovo computers will also be available through Getech and SCC.
Jamie Burke, Softcat's public sector director said the NDNA framework agreement has been on the firm's radar for some time and securing one of the coveted places was "simply fantastic".
"More than ever before, the way in which teachers and students use technology is changing at a ferocious pace, and Windows 8 is finally gaining real traction," he said.
Established education specialist Stone has also been confirmed as a One-Stop Shop and as a provider of its own-brand desktop PCs and, along with Getech and RM Education, as a reseller of Samsung notebooks. RM has withdrawn from direct representation in the scheme but retains a presence through the Samsung alliance.
This leaves Stone and Viglen as the only two UK-based manufacturers to be awarded three-lot contracts, with a share of the total pool of cash worth an estimated £310 million. Like Stone, Viglen will sell own-brand desktops directly, and looks like retaining its Toshiba partnership – but the Japanese notebooks will also be offered by Academia , European Electronique, and Getech.
Getech's representation of Acer, Lenovo and Samsung shows the keenness of the manufacturers to gain a presence in the education market. This could benefit the schools, colleges and universities with special offers as the companies vie to grow sales.
Stone, which has been targeting the education market for over 20 years, has fought its way to a £15 million income from the sector annually. Simon Harbridge, chief executive of Stone, said that contract award would give the company "further momentum" to grow its market share.
"The length and nature of the process, coupled with the significant value of the contract at stake, once again highlights that our lean manufacturing principles and commitment to customer service makes us competitive when facing any hardware supplier in the world. Our presence on this framework proves universities don't need to choose between local, personalised service, and low cost," he said.
Two US companies that are expected to retain their long-running approvals in all three Lots are HP and Dell. HP will be offering its hardware through direct supply and via resellers DTP Group, Misco and XMA. Similarly, Dell will follow the direct path but is believed to be talking to a group of resellers which has yet to be confirmed.