Resellers Will Miss Services Boom Without Updated Billing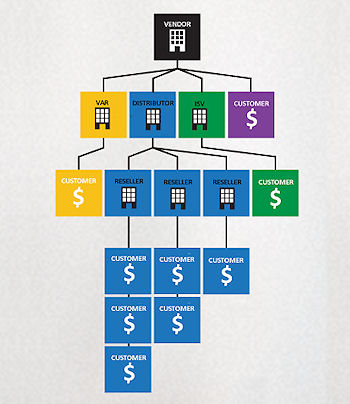 Billing systems aren't geared up to the demands of the cloud, claims Aria Systems
The UK's systems integrators, resellers and service providers could miss out on a massive earning opportunity because the channel  won't be ready when it arrives, claims Aria Systems, the vendor of a new unified channel billing system designed for cloud computing.
The software as a service (SaaS) market is expected to reach $53.6 billion (£35.5bn) worldwide by 2015, and the market for platform as a service (PaaS) will reach $15.7 billion (£10.4bn) by the following year, according to IDC.
Bill sticklers
The channel would be critical to this growth but is not prepared for it, according to Aria. The biggest problem is that most channel enterprises cannot deal with the complexities created by the multiple layers of subscriptions created by cloud culture.
Aria claims its Unified Channel Billing system will provide the level of granularity needed by creating an end-to-end billing system specifically designed for cloud enabled business partnerships.
Historically, a gap has persisted between recurring revenue businesses and channel selling, explained Tom Dibble, Aria Systems' CEO. Vendors with a channel to market typically rely on CRM systems to handle partnerships with wholesalers, distributors, ISVs, VARs and other resellers, he explained. But this approach has tended to be tactical and oriented towards individual transactions. It doesn't give transparency, when partners need complete details and it doesn't anonymise data when they need to keep details of customers and relationships private, he explained.
Aria's billing software will cater for the complexities of the cloud, he promised. "Our goal was to create a seamless connection between the domains of channel distribution and recurring revenue, with appropriate controls, transparency, and privacy," said Dibble.
One analyst gave the new billing system a cautious welcome.
To start offering cloud subscription services, resellers face a challenge in helping their partners to sell subscription-based offerings, said Amy Konary, research VP at IDC: "Aria's Unified Channel Billing helps address the needs of channel-focused companies."