Zynstra Enterprise Cloud Service Seeks Channel For Sales To SMEs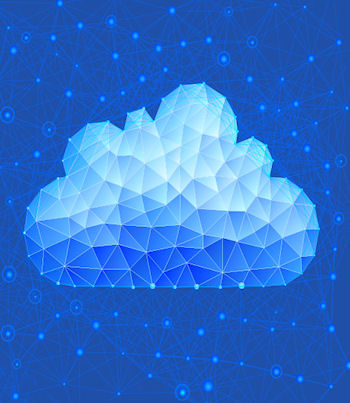 One-size-fits-all hybrid in-house/cloud service will level the playing field, the company claims
Software vendor Zynstra has launched what it claims is the first hybrid in-house/cloud IT system for small and medium sized enterprises (SMEs), which will be sold exclusively through the channel.
Aimed at businesses with up to 250 employees, it will be delivered on HP hardware and managed by IT service providers. The service offers storage, security, backup, recovery and optional applications such as Microsoft (MS) Exchange and SharePoint, for a monthly fee with no upfront costs. Zynstra claims it offers a level of service that was previously the exclusive domain of enterprises.
Hybrid cloud
This is levelling the playing field for SMEs, claimed Zynstra CEO Nick East: "Zynstra brings hybrid cloud to SMEs and generates high value recurring revenues for IT service providers. Service providers are best positioned to deliver and manage IT for small and medium businesses and that belief is reflected in the way the product was developed."
Zynstra has promised it will provide all the management tools IT service providers need to manage multiple installations; like remote configuration setup, integrated monitoring and remote patch management. East pledged "built-in reliability".
"Our partners can focus on value added services, rather than worrying about day-to-day IT management," he said.
Zynstra has claimed to have created a mass market service by standardising all deployments. "Tinkering with and customising servers leads to instability and unreliability. That's why we have virtualised and standardised each component of the IT environment, such as security and backup. Every single server we deploy is identical," said East.
He further claimed that only Zynstra can do this because of its proprietary (patent-pending) technology that creates stability by automatically applying production-engineered patches across every customer site.
The infrastructure and applications on offer include firewalls, anti-malware, anti-phishing, anti-spam and intrusion detection, file storage, domain control, and authentication, with MS Active Directory, backup, recovery and content filtering. Applications include MS Exchange and SharePoint, and Sage 50. It also integrates with remote cloud-based services such as MS Office365.
Rellers are invited to sign up to Zynstra's channel programme directly or through its partners Easynet and Voxclever.
Mike Ayres, Easynet Connect's general manager, said, "By standardising IT, we've made it really easy for them to manage hundreds of customers at any one time and offer a better service and greater flexibility at a lower cost."
The end-user price for a basic service is £50 per user per month. East explained, "The final price is driven by the number of users, data volumes and applications and the additional services provided by the partner."