IT Sector Improves As Ingram Micro And Capita Post Double-Digit Growth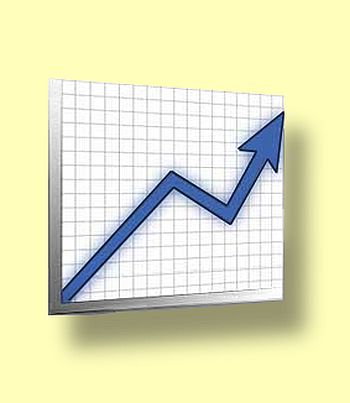 Ingram's revenues up 17 percent and Capita by 13 percent with other tech companies doing well
Latest financial figures from Ingram Micro and Capita appear to show the tech industry rebounding from recession faster than other industries.
Ingram Micro saw overall sales went up 17 percent, largely due to acquisition of mobility firm Brightpoint. Things were also looking up for outsourcing group Capita with revenue increased by 13 percent to £1.82 billion in the half-year to June with underlying operating profit up six percent to £226.8 million.
Numbers gain
For the quarter ending 29 June, Ingram's worldwide sales were $10.26 billion (£6.67bn), up 19 percent when compared with $8.64 billion (£5.61bn) in the first quarter last year.
However, with Brightpoint and its other acquisition of Aptec taken out of the equation, Ingram Micro's revenue only grew two percent year-on-year organically. Europe revenue of $2.4 billion (£1.56bn) was down one percent in dollars but flat year-on-year in local currency. North America and Asia-Pacific were both up five per cent year on year, with revenue reaching $4 billion (£2.6bn)and $2.1 billion (£1.4bn) respectively.
William Humes, chief operating and financial officer said in a conference call that, as in the past several quarters, certain countries, such as the UK, France and the Netherlands, outperformed the market due in part to a strong focus on SMB, while others, such as Germany, Belgium and Spain, were negatively impacted by the weak economic conditions that "persist in a region where we have high exposure to retail demand".
Capita's underlying profit before taxation increased by 10 percent to £205.2 million in 2Q13 compared with £186.4 million for the first half of 2012.
Capita chief executive Paul Pindar said sales performance was strong over the previous year and this was, in part, down to "over £2 billion of wins secured with clients including Carphone Warehouse, the Cabinet Office and Telefónica UK [O2]. This follows a record year of sales wins in 2012."
Other channel players have also posted good growth with EMC's net income up nine percent to $750 million (£487m) on sales that gained six percent to $5.6 billion (£3.6bn).
Atos saw operating profit grow 14.5 percent to €279 million (£240m) as margins boosted from 5.6 to 6.5 percent. Capgemini also saw growing profits, up 31 percent to €176 million (£152m).