Gloucestershire NHS Invites Suppliers To Bid For IT Contracts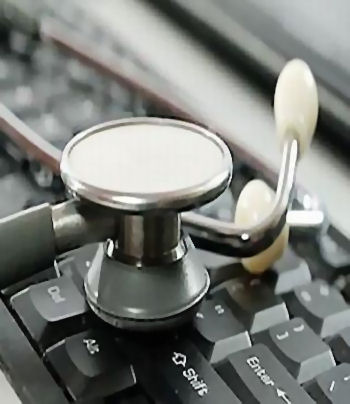 Multi-million pound deal to upgrade clinical information systems at hospital trusts
Up to five IT suppliers are being sought by Gloucestershire NHS Trust to overhaul its clinical information systems. The total deal could be worth up to £60 million.
The NHS trust is looking to the channel to supply it with a variety of software and services including information systems, medical and clinical information systems, software services, document-management equipment, and general IT support.
Group call
The SmartCare Collaborative Procurement tender has been lodged by Gloucestershire on behalf of a group of trusts which also includes Yeovil District Hospital NHS Foundation Trust and the Northern Devon Healthcare Trust, plus associated sites. The contract is set to run initially for eight years and could be extended to 10 years, with a value between £35 million and £60 million.
The necessity for a new clinical information system comes as the old patient systems used by the NHS trusts become increasingly obsolete. It is to be delivered on a remotely hosted, managed services basis, including provision of resilient data links between any data centres, Trust network perimeters, and to each Trust. It will serve the clinical administration, pathology, pharmacy and pharmacy stock control, emergency department, theatres, women and children's departments, plus oncology e-prescribing and management, among others.
The Gloucestershire Trust said the tendering process for an electronic patient record is expected to secure a service that "will underpin improvements in care for years to come". Consultant anaesthetist Mike Richards said the move was a 'watershed moment' for  healthcare in the area.
"A comprehensive electronic patient record will be fundamental to the quality and safety of our services for many years to come," he said. "It will help us to ensure that we provide the right treatment at the right time. Diagnosis will be quicker, patients should be able to get home earlier, and the days when missing notes cause delays should be gone forever. The key is that we'll be able to do things differently and more efficiently, to the benefit of the many patients who come through our doors every year."
The collaborative has invited tenders to be logged in at the Tactica website and it aims to choose the five preferred suppliers by January, 2014.
Read also :