Kaspersky Lab Opens London Office As Its European Hub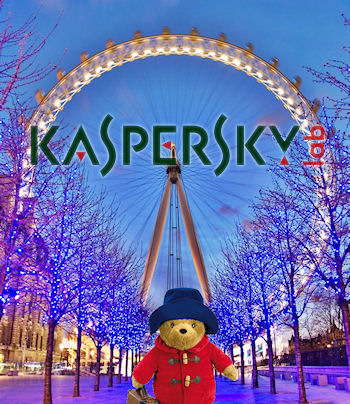 Paddington to become a green light district for the Russian malware specialist's channel
Security vendor Kaspersky Lab said the opening of its London office will see it become the company's European hub for employees and customers when it opens in October.
The Paddington offices will house 100 staff and run all the companies UK-based European and global functions as Kaspersky aims to boost its support for local markets.
Better support
"UK growth and increased presence is a key focus for the business," said Kaspersky Lab Europe's managing director Alexander Moiseev. "The move to make the UK operation more prominent is testament to the importance the company places on the UK and European markets."
The rationale for this management re-structure is to reinforce growth across the region, according to Malcolm Tuck, who has been promoted from UK managing director to director of strategic alliances for Europe. Tuck's brief is to build trusted partnerships with systems integrators, outsourcers and large Pan European partners. His place will be taken by new hire Kirill Slavin who takes over as managing director from today.
"A flagship office in the thick of the business centre of London, together with these new appointments, will bring us closer," said Moiseev. "Having UK, European and global functions in one dynamic new office will aid synergy and integration across the business, resulting in an all-round better customer experience."
The scheduled date for the opening of the office is mid-October, 2013, with the UK sales and marketing teams the first to move, followed by other teams and functions over the next two years.
"We are confident that, at the same time, current business will remain unaffected," said Moiseev.