SMEs Are The Bridge To A £27bn Security Challenge, Says AGCS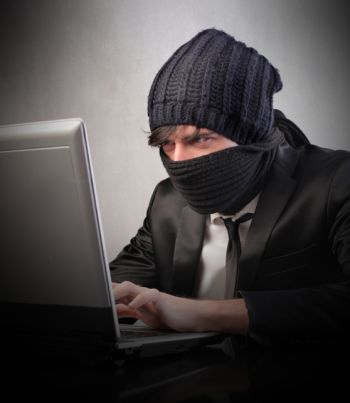 Allianz partners with forensic IT experts to create leading crisis response team to tackle cyber risks
Britain's small and medium enterprises (SMEs) constitute a security market valued at £27 billion, according to an industrial insurance business body which is lobbying for more to be spent on IT experts to neutralise cyber risks. The pressure could generate a surge in demand for security resellers, according to Allianz Global Corporate & Specialty (AGCS).
The SME security sector is becoming an increasingly vital strategic market, as cyber criminals piggy-back into larger organisations via these more vulnerable smaller business, according to the influential insurance specialist.
Protect and serve
Businesses are being targeted by criminals using cyber attacks such as denial of service (DoS), botnets, worms, spear phishing, and drive-by exploits. In response to this growing threat to SMEs and corporations, AGCS has launched the Allianz Cyber Protect programme. The initiative aims to help businesses protect themselves against threats by offering a suite of three insurance products to address first-party and third-party liability issues arising from cyber attacks and data breaches. Measures include a policy to cover costs up €50 million (£42m).
The upshot for the IT channel is that the big liability figures involved will concentrate minds in boardrooms and make the case for IT security much stronger, according to Nigel Pearson, global head of Fidelity, who manages cyber security at AGCS.
When a client suffers a loss as a result of a cyber attack or a loss of data, the Allianz Cyber Protect policy will provide up to €50 million cover, but the involvement of the channel will be even more vital. "Most importantly," said Pearson, "Allianz clients [must] have access to a panel of forensic IT experts who will work with them to manage a cyber incident."
Recently the Information Security Breaches Survey 2013, from the UK Department for Business, Innovation and Skills, showed that 93 percent of large UK companies and 87 percent of smaller businesses have experienced a data breach in the past 12 months. "Many cyber criminals are now hacking into systems of SME firms as a way of piggy-backing access to larger companies they partner with," Pearson asserted.
In response to this growing threat, the first crisis response team has been created using a partnership of KMPG Forensic, Dell SecureWorks, Incoming Thought and E-merging Technologies.
Data protection legislation will help create this £27 billion market, he argued: "Within the next few years new legislation in the EU will significantly increase the financial burden placed on companies. Under a new proposal from the EU, companies could be fined up to two percent of their turnover," said Pearson.