Record EMEA Outsourcing Deals Bring Good News For The UK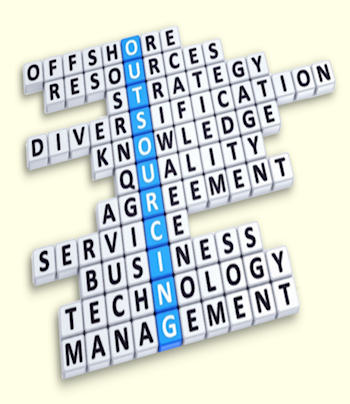 Mega relationships and high contract signing activity combine to boost EMEA market
Over 100 outsourcing deals worth more than €4 million (£3.4m) were signed across EMEA in the last quarter, making it the highest quarterly number recorded by technology consultancy Information Services Group (ISG).
The  market increased in EMEA during the third quarter and, at the European level, a strong surge saw the UK record €680 million (£577m) in annual contract value (ACV), up 35 percent over the previous quarter. However, Germany showed the highest regional figures, posting €810 million in ACV and exceeding the UK's value for the first time.
Record quarter
According to the 3Q13 EMEA ISG Outsourcing Index, which measures commercial outsourcing contracts with an ACV of €4 million or more, 176 contracts with a combined value of €2.8 billion (£2.4bn) were awarded across the market. This was the highest number of contracts ever recorded in a single quarter in EMEA and marked a 60 percent increase, both quarter-on-quarter and year-on-year. The research firm also wrote that ACV was up 16 percent over last year and 89 percent over the previous quarter.
The strong growth in outsourcing was driven by a significant number of "mega-relationships", outsourcing contracts with an ACV of over €80 million (£68m), awarded, the study noted. Of 10 mega-relationships recorded globally, nine occurred in EMEA, confirming its place as the world's biggest outsourcing market, it said.
With €2.3 billion (£2bn) being accounted for by IT Outsourcing (ITO), this was the second highest ACV figure to be recorded in a single quarter, up 177 percent over the second quarter of this year, and the 125 ITO contracts signed was also the highest number ever awarded in any quarter in EMEA, almost double the number awarded in 2Q, according to the research team.
"EMEA achieved the highest third-quarter results on record, a strong rebound from the weakness observed in the first half of the year," said John Keppel, partner and president at ISG North Europe. "While the improvements we are seeing are in comparison to weak performances in the first half, we believe the high level of contracting activity speaks volumes about the underlying strength of the current market."
Despite the healthy state of the current EMEA outsourcong market, Keppel warned that yearly figures may well be down on the 2012 total.