Paul Pindar Calls It A Day As CEO At Capita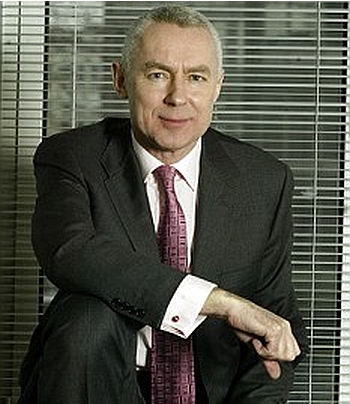 Capita CEO plans move to private equity firm after 26 years at outsourcing company
Capita chief executive Paul Pindar is to leave the company after 26 years' service.
The 54-year-old leaves the firm in fine fettle with revenues 10 times the size they were when he took up the CEO reins in 1999. He will be succeeded by deputy chief executive Andy Parker, who starts his new role in March next year.
Shoot me
Pindar relinquishes the role to establish a portfolio of private equity "opportunities". He originally trained as an accountant. He then joined private equity firm 3i before moving to Caita after advising on the firm's £330,000 management buy-out.
The news came after the firm had announced it had secured £2.9 billion in new contracts. The outsourcing firm said it was on track to deliver strong growth this year.
"I have been enormously privileged to lead the team at Capita. The group's growth and success is due to the commitment and teamwork of the group board, the senior management team and all my colleagues across Capita," said Pindar in a statement. "After 26 years with the company and approaching my fiftieth results presentation, I believe that now is the right time to hand the reins over to Andy."
He told the Daily Telegraph he had no intention of doing another big CEO job: "If I do, you can shoot me."
Martin Bolland, chairman, said, "Paul has made an enormous contribution throughout his career at Capita. He has inspired the best in his team with his indomitable leadership and unwavering sense of fun and good humour. Our robust succession planning has ensured that there is a strong team in place to continue delivering success."
Parker said he was "delighted" to have the opportunity to head up Capita. "Paul has established an exceptional team and track record and I look forward to working with the Board and all my colleagues to build on this going forward."