VMware Restructures To Make Partners' Lives Easier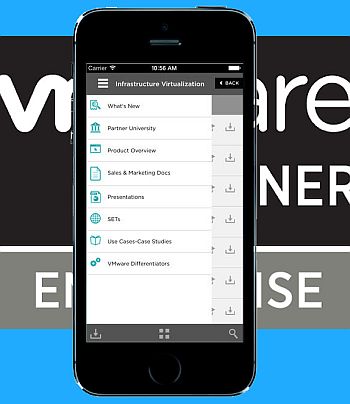 Wiser customers means VMware can allow partners to spread their talents across a broader field
At its Partner Exchange conference in San Francisco, VMware announced forthcoming changes to its reseller network to make it simpler and to remove constrictions on partner growth.
Dave O'Callaghan, senior vice president of VMware's Global Partner Organisation, said, "VMware Partner Exchange will empower partners with actionable, real-world insights, strategies, and tools to deliver business value and gain a competitive advantage, as together we 'master the new reality' of IT."
Relaxing regulations
Starting in May, partners will not have to identify which specific programme they want to join and this, VMware said, will allow them greater flexibility for grow. The company is also introducing an Enrolled tier that will allow new partners to join the Partner Network, be trained on VMware products, and then they will be able to select the best programme based on the business priorities. This tier has replaced the current Registered tier.
Qualified VMware partners capable of leading early adoption and investment in the latest VMware technologies and markets will be eligible to join the new Elite Partner Initiative. Those who possess deep technical skills in VMware products, such as NSX and Virtual SAN, and have established their practice is highly advanced resources can achieve Elite status and will work closely with VMware on new product strategy, customer wins and deployments.
The changes are in response to customers becoming more familiar the virtualisation and cloud which, in turn, gives more room for partners to differentiate their expertise and broadened their offerings. Although many partner will be able to satisfy tier requirements by attaining any product competency. They will need to have two sales and two presales accreditations (VSP and VTSP) for all product competencies.
VMware is also adding or changing current Competencies. New additions comprise Cloud Provider Solution Competency and vCloud Hybrid Service Solution Competency. Infrastructure Virtualisation Competency will become Server Virtualisation Competency, Management Competency changes to Management Operations Competency (with a focus on vCenter Operations Management Suite), and Cloud IaaS Competency will focus on vCloud Automation Center under its new branding as the Management Automation Competency.
The Advantage + opportunity registration rewards will be offered at an introductory rate for professional partners and will increase in percentage partners move up the tiers. Premier Partners will receive the greatest rewards.
All of VMware's sales and pre-sales training content has been made available for mobile devices through the VMware Partner University Mobile app, which is available for free download on the Apple App Store or Google Play. Partners can access the information securely with their Partner Central login credentials.
Read also :