Radware Goes For Large Enterprises With Attack Mitigation Network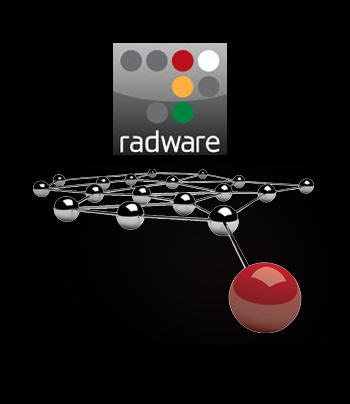 Automated protection from complex attacks for cloud and on-premises data centres is AMN's aim
Radware has announced the Attack Mitigation Network (AMN), a holistic security architecture that combines distributed detection and mitigation elements.
The company said that the security solution expands detection coverage across all enterprise resources. It also automates the mitigation process by selecting the most effective tools wherever the problem lies – in the data centre, at the perimeter, or in the cloud.
Scaling future tech
AMN has been devised to help large enterprises to combat complex attack campaigns, such as multi-vector attacks, These may involve applications that reside in the cloud, in private data centres or spanning both."
Avi Chesla, chief technology officer at Radware, said "As AMN will automatically select the most optimal tool to use against an attack in real-time, it is the only solution in the industry that synchronises traffic baselines and attack information among all mitigation tools across private and Cloud IT infrastructure. This allows a more accurate and efficient way to mitigate attacks.
Radware's product combines existing and emerging detection technologies into a centralised monitoring and control system, synchronised to provide greater visibility and security across the enterprise, the company said. It added that the system works with traditional anomaly detection tools and will also incorporate emerging attack detection technologies, such as software defined network (SDN) security applications.
AMN is claimed to be scalable without loss of mitigation accuracy and has been architected to fight complex attack campaigns more effectively by pushing mitigation away from the data centre, while still allowing business continuity during an attack.