NetSuite Is A Suite Spot For Tibbr Business Networking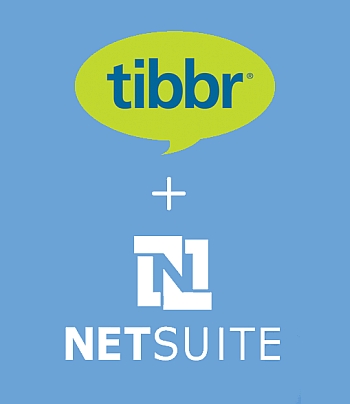 Tibco has integrated its social net as a SuiteApp for NetSuite SaaS environment for ERP/CRM
Proving there is room for value add in a tightly integrated software as a service product such as NetSuite, Tibco Software has adapted its Tibbr business social networking environment to run within the NetSuite environment as a Suite App.
The SaaS provider has worked with Tibco through its SuiteCloud Developer Network to ensure compatibility and integration with the contents of the suite's ERP/CRM environment and gain the endorsement as a "Built for NetSuite" .product.
Built for NetSuite is a programme for SuiteCloud Developer Network (SDN) partners to help them use the t SuiteCloud Computing Platform. The programme provides information, resources and methodologies to develop and verify integrated applications meet NetSuite standards and best practices.
Built for NetSuite is designed to give NetSuite customers additional confidence that Suite Apps have been built to meet these standards.
"We're thrilled to bring Tibbr to NetSuite and help more companies of all sizes realise the enormous impact that streamlined collaboration can have on an employee's daily output," said Leandro Perez, director for product marketing at Tibco.
He added that he believed businesses are seeking to shed workplace inefficiencies caused by heavy reliance on email and silos of information across applications.
The Tibbr SuiteApp allows NetSuite customers to remove communication and collaboration from email and move it into NetSuite's user interface – the work area where customer data is recorded, financial transactions are processed and customer service is managed. This not only makes it convenient but also saves time by removing the need to dip in and out of email systems and siloed collaboration portals for work activities, Tibco explained.
Tibco said that Tibbr for NetSuite allows finance teams to interact directly with account managers and other stakeholders when anomalies occur throughout the order-to-cash process. It also allows sales executives to find and gain assistance from experts inside their organisations when creating a proposal or cross-selling to existing customers.
Tibbr also connects with support staff to help them to liaise directly with product or service experts in context with specific details of a problem when addressing customer support tickets or escalations.
Guido Haarmans, NetSuite vice presidentv of business development for technology partners, said, "As effective collaboration proves essential to any thriving business, we are excited to offer a user experience that promotes efficient information-sharing and collaboration right from within NetSuite,"
Read also :