WatchGuardONE Marks Emphasis On Skills Rather Than Sales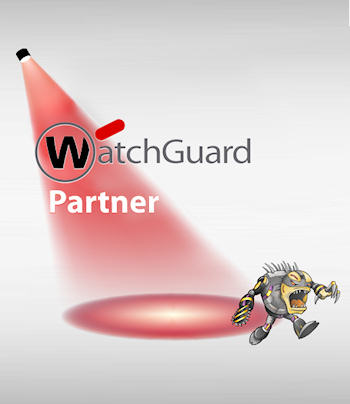 Firewall resellers will benefit from WatchGuard's education programme set for new year launch
WatchGuard Technologies said it will change its multi-function firewall deal for its partner programme at the beginning of 2015.
The company will introduce WatchGuardONE to directly link higher margins to higher service levels to produce a value-based model with a higher emphasis on reseller certification and training. This will be supported with the introduction of virtual instructor-led technical training to allow partners to increase WatchGuard's investment in them.
Bigger discounts
WatchGuardONE will have a variety of membership levels with discounts and rebates varying accordingly from 30 to 46 percent. These could be increased to over 70 percent when combined with additional profit sharing schemes such as Deal Registration and Security Pays.
Alex Thurber (pictured), vice president of worldwide sales at WatchGuard, explained, "Well-trained and well-educated resellers have happier customers and end-users, with safer networks. It's that simple. Our new partner programme gives the power to the reseller, allowing them to determine their level of commitment and role in WatchGuardONE. By focusing on value rather than volume, our partners can concentrate on quality, competency and deployment of our solutions, rather than their margin."
The programme's emphasis on training and certification, with virtual instructor-led technical training embracing multiple classes, topics and time zones, means partners who concentrate on improving their skills will benefit the most. The level of programme involvement, regardless of company size, can be chosen from the offset and discounts will be based on the number of people trained by each reseller.
WatchGuard said it believed that up-front discounts and percentage-based, back-end rebates reflecting total purchase revenue will mean less price pressure at the outset and greater opportunity overall. In addition, partners can choose to sell online, in-store or in-person to suit the nature of their customer-bases.
Dave Ashton, sales manager at partner Sec-1, said, "We have always tried to differentiate ourselves by offering advanced in-house technical expertise but this can make it difficult to compete in a volume game. The new WatchGuardONE programme addresses this issue and rewards investment in training and certification. This will allow us to help customers get the most out of technologies such as WatchGuard Dimension and APT Blocker."
Read also :