Intermedia Adds Three Enhancements To Its Partner Programme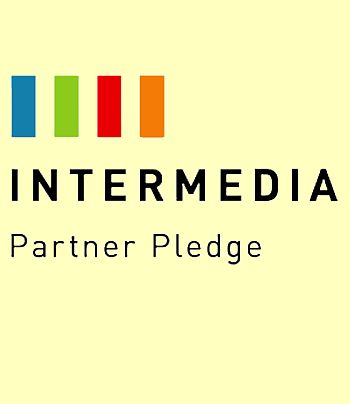 SMB cloud specialist increases commissions, offers new customer deal and 'no compete' commitment
Changes to its partner programme have been flagged by Intermedia, a cloud IT services and business applications supplier for the small-to-medium business (SMB) market.
For the second time in four months, this will include increased Advisor-level commissions. It will also include a free month for all new customer accounts on private label deals, and more stringent "no compete" policies.
Video stars
To mark these enhancements, Intermedia has released a partner pledge video, in which nearly two dozen Intermedia team members describe the company's commitment to the channel. The cast for the video includes representatives from board room level to support staff.
The increased commissions comprise a one-time commission of two times the Monthly Recurring Revenue (MRR) on all data services sold by Advisors and, for a special introductory period, this data commission will be increased to three times MRR. This comes on top of the existing recurring monthly commissions for Advisors.
The free month offer for new customers will be applied to Private Label deals for a limited (unspecified) period and the company-wide no-compete pledge will be backed by a deal registration system with more stringent policies.
Intermedia has also announced plans to develop a new referral model for partnerships, a lead exchange programme to drive more business to qualified partners and will be launching a "Not-For-Resale" programme to allow partners to use Intermedia services at a "significant" discount. The company has released details of these enhancements and programmes on its blog.
The company has based its changes on the latest State of the Channel Study by CompTIA. The report outlines the six top irritating factors partners have found in partner programmes: channel conflict, cost of membership, low margins, inadequate sales support, lack of support in marketing, and constant changes in requirements and benefits.
Bill Morton, director of UK-based Intermedia partner DBL Software, commented, "Intermedia's partner programme stands apart because they layer a human touch on top of cutting-edge technology. Their reputation, reliability and scale, place them on the high end of the market – yet they're always approachable, always pleased to hear from us, and always willing to work with us one-to-one."
Intermedia claimed that the new programme increases its partner advantages over those offered by Microsoft, Google and other cloud providers. The company said it does not charge fees or ask for any revenue commitments and gives 24/7 technical support with hold times under a minute.
Michael Gold, president of Intermedia, said, "As I said in our partner pledge video, the cloud space is highly transformational and growing fast. Intermedia is here to make it simple for partners to profit from it. We already offer a one-stop shop with centralised control over users and services across our partners' entire business. I'm proud to now unveil even more enhancements to a partner programme that already leads the industry in its support, profit potential, and ability to adapt to our partners' businesses."