C4L Backs BIMA Schools' D-Day To Narrow The Skills Gap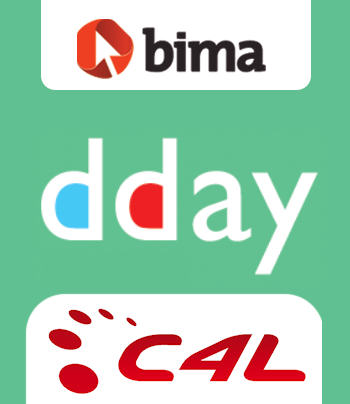 The skills gap must be bridged if UK is to profit from the digital boom – C4L is backing D-Day to do its bit
Cloud hosting and comms provider C4L is doing its bit to help make BIMA D-Day a success. The British Interactive Media Association has instigated Digital Day as a nationwide interactive event to promote programming skills and careers among British schools.
C4L is promoting Digital Day Bournemouth to make sure the South West's contribution is given a degree of prominence. During the event, the company's chairman and founder Matt Hawkins, a local Dorset business entrepreneur, will be among the line-up of speakers on the day.
Skill development
The government has said that it believes our digital industry, a significant employer in the UK, is world-class but is threatened by a skills shortage.
Earlier this month a report commissioned by O2, and executed by Development Economics, found that the country will need 750,000 more digitally skilled workers by 2017, to capitalise on an estimated £12 billion opportunity. With 200,000 of those vacancies suited to younger people, events like D-Day could help to encourage school and college leavers into a booming industry.
With over 100 schools and colleges competing across the country, D-Day is shaping up to be one of the UK's biggest digital events of 2014. It comprises face-to-face meetings with professionals in the industry backed by competitions to capture ideas for the digital future.
Simon Mewett, CEO of C4L, based in Westbourne, said, "Supporting Digital Day Bournemouth is another community initiative C4L is proud to be a part of, the impact this will have on the local community in regards to giving young people inside and outside of education some direction is fantastic. As a successful IT infrastructure company there is a sense of corporate social responsibility to ensure the doors of career into a company like C4L are clear and remain open."
Dorset schools and others around the UK have been invited to bring groups of students to local events such as this on 7 October and individuals outside the education system seeking direction into the creative industries are also eligible to attend.
Andrew Henning, CEO of RedWeb, and chief organiser of Digital Day, said, "We're delighted by the generosity and high profile speakers we have been able to attract. Everyone in the industry is aware of the need for more skills and talent, and this event is a way to try and raise awareness to an age group still to make their career choices."