McAfee Publishes UK Guide To The Channels For Public Sector Success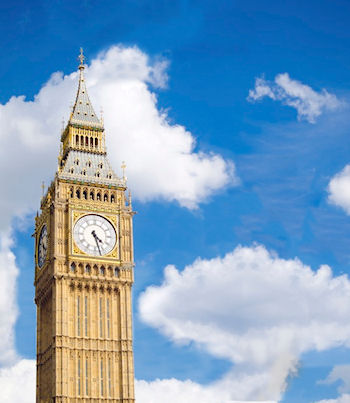 Hacker basher McAfee turns its attention to decoding the complex public sector procurement process
Unravelling the public sector can be complex. So complex it has taken Intel's security branch McAfee to crack the code. In a change from  hacker whacking, the company has turned its attention to the procurement maze and published a useful guide for the channel and SMEs.
An Overview of Public Sector ICT Procurement in the UK is one of three publications from McAfee that covers public sector issues. The guide has been written for those selling IT technology and services into the public sector to give them an understanding of the processes, legislation and different procurement frameworks.
Broad view
The overview is not just a snapshot of the current situation, but also takes a forward view of changing procurement landscape. It looks at the broader trends, EU regulations, and the variety of procurement routes. The government's plans for moving toward cloud-based platforms is also explained in terms of how the delivery of services will be realised.
"The government remains the most significant buyer of IT in the UK. Large organisations have departments dedicated to navigating these procedures, but smaller business, of the type the government is trying to court, have a harder time understanding what is required. We hope this will help all parties work better together," said Graeme Stewart, director of public sector strategy and relations at McAfee.
There are a number of frameworks available which may be repeatable processes or those especially developed for specific projects. The document highlights to the standard frameworks that it considers the most important. These are the PSN, designed for selling services and connectivity across government departments, aimed at improving the delivery of digital public services; and G-Cloud, a platform for delivering commoditised software services to government departments.
When it comes to navigating EU legislation, McAfee outlines how contracting authorities should operate with the aim of helping bidders to understand the process. In particular, this covers the cost threshold above which tenders must come under EU procurement procedures and explains the different tendering processes: Open, Restricted, Negotiated, and Competitive Dialogue.
Stewart added, "There is a variety of options available to those looking to sell IT to the public sector. It is important to understand the different vehicles and which is most appropriate in a given situation, to ensure the process moves as quickly as possible. Given many contracts are long term, it is equally important to understand the trends in IT procurement and how they can be expected to evolve."
He concluded by expressing his hope that the document will help businesses and the IT channel handled the selling process more efficiently and to aid the government in streamlining the processes to get better value from its suppliers.
Read also :