JetNexus Tries Balancing The Marketing Load With More Partners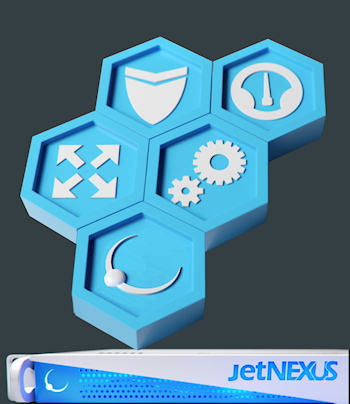 Load-balancing company claims increasing SDN business is expanding its channel opportunities
Reseller looking for a load-balancing supplier would be welcomed by JetNexus as it looks to strengthen its presence in its home region.
The UK company said it has seen opportunities arise alongside the growth in software defined networking (SDN) as potential customers realise they need a better understanding of the deployment of application services. In response, JetNexus has announced an expansion of its channel programme to cover the range of opportunities that are now appearing for its latest product release.
Balancing applications
Jim DeHaven, CEO of JetNexus, said that the latest product release would provide channel partners with a high-performance, yet simple-to-deploy product at an extremely attractive price point. The company currently offers resellers a 30 percent margin on registered deals and 15 percent on unregistered deals. If a registered opportunity holder loses the sale to another JetNexus partner, a 15 per cent margin rebate is payable.
"We believe this will create real disruption in the market and give organisations an alternative to bloated, expensive legacy solutions. Our new product really strips back the complexity that has been traditionally associated with load balancing, making it much more accessible for both resellers and their customers," DeHaven said.
As the market has continued its transition to SDN, there has been increasing demands on organisations to understand how this affects the deployment of application services, without the inherent complexities of network infrastructure. JetNexus ALB-X v4 presents channel partners with significant market opportunities that allow them to offer customers next-generation load-balancing technology that is simple to configure and straight forward to manage, the company claimed.
"The success of our channel partners is key to our ongoing growth strategy, so we are fully committed to providing them with the hands-on support they need," DeHaven continued. "Load balancing technology remains an untapped opportunity for many resellers, yet the emergence of Software Defined Networking means it can no longer be ignored," DeHaven added. "For resellers targeting the mid-market and public sector, they can position load balancing as a way to cost-effectively improve application delivery, performance and resilience."
To ensure channel partners are maximising their potential sales opportunities, the company will be providing enhanced sales and marketing support. It said that this will include complete campaign toolkits, one-to-one call outs, floor call outs, deployment videos, free partner training and incentive days. Furthermore, UK resellers will continue to benefit from the companies deal registration programme.
Grant Davey, public sector network and security manager at current reseller Softcat, said, "J etNexus' technology and partner incentives have really shaken up the load balancing market. Its load balancing and application acceleration offerings have been a great asset to us and made a significant difference to a number of our bids."
Read also :