Ricoh gets a DISTREE Diamond award for business solutions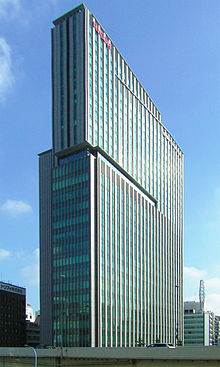 The DISTREE Diamond awards aim to honour excellence in the technology and consumer electronics channel market
Ricoh has been awarded a DISTREE Diamond Award in recognition of the company's business solutions and "compelling channel proposition".
The inaugural DISTREE Diamond awards, which aim to honour excellence in the technology and consumer electronics channel market, were held at the recent DISTREE EMEA event in Monaco.
Ricoh was honoured in the Business Solutions category and was selected using on-site live voting feedback from channel partners participating in the event.
Matthew Clark, head of business development for Ricoh's IT distribution channel, received the award. He said: "It is a great honour to be recognised by our channel peers with this DISTREE award, particularly in light of such robust competition from other vendors.
"The award is a reflection of Ricoh ITDC's hard work in expanding our presence across EMEA and is a validation of our singular focus on developing innovative solutions that provide real business advantages."
Frederic Simard, director at DISTREE Events, said: "We congratulate Ricoh on winning the DISTREE Diamond Award in the highly competitive business solutions category. Channel partners attending DISTREE EMEA 2015 were clearly impressed with Ricoh's product portfolio, roadmap and channel strategy.
"This DISTREE Diamond Award shows that Ricoh is a company that channel partners are comfortable doing business with."
Read also :