Eflex cuts fulfilment and despatch times with ZenStores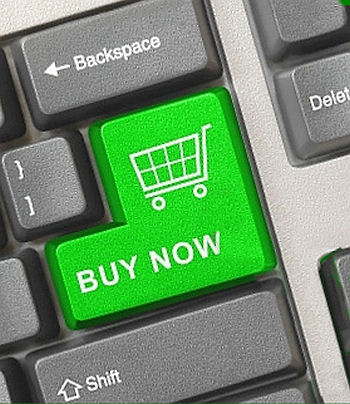 The technology retailer sells and refurbishes laptops and desktop computers
Eflex Computers has seen an immediate reduction in its order fulfilment and despatch times after implementing a streamlined solution from ZenStores and NetDespatch for its APC Overnight shipments.
The Coventry-based technology retailer, which sells and refurbishes laptops and desktop computers, now has a single web-order-to-despatch solution for all its online orders, whether from eBay and Amazon or from its own ecommerce site.
Staff can select an online order for despatch, print the correct shipping labels for APC Overnight, automatically pre-advise their local depot of the parcels to be collected, and have the tracking information returned into their marketplaces for customers to view.
Prior to moving to the integrated Zenstores and NetDespatch solution, Eflex staff were manually entering between 30 to 40 orders a day, typing in the name, postcode, contact details and email address, which was not only time consuming but also open to human error.
Now the despatch process is all controlled through the Zenstores easy to use order management tool for online retailers, enabling Eflex to seamlessly sync orders from its online channels such as eBay and Amazon, as well as its own website. And through NetDespatch, it can create and print shipping documentation for these orders in just a few clicks, saving time and effort and eradicating costly transcription errors.
Paul Evans, sales director at Eflex Computers, said: "Every afternoon we were spending up to two hours getting our orders ready for shipment, which soon adds up over the course of a week and month. We sell to businesses and individuals all over the UK and Ireland, so as you can imagine, packaging up the refurbished computers with all the correct documentation was a very labour-intensive job.
"We pay a small monthly fee for the Zenstores order management and fulfilment platform, and the NetDespatch service and support is completely free of charge."
Zenstores CEO Thomas Palmer said: "We appreciate the difficulties that micro businesses have with regard to managing an increasing catalogue of orders because essentially that's how our business began. Our integration with NetDespatch frees up valuable time for Eflex, enabling Paul and his team to focus on growing their business and realising their own vision."
Read also :