NetApp makes it easier for partners in the hybrid cloud market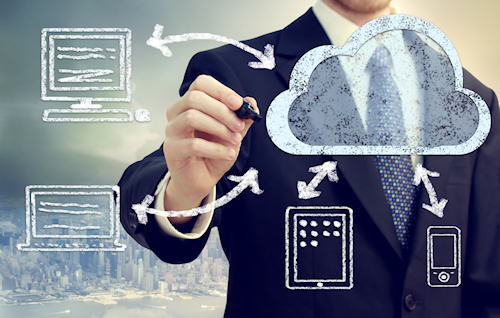 'Partners with cloud skills, cloud-ready solutions and expertise in data fabric architectures will be more successful'
NetApp has unveiled offerings for partners that help them capitalise on the shift to hybrid cloud among companies. These include special training, new services and end-to-end data fabric solution kits that "make it easy" for partners to assist customers in piloting cloud projects, said NetApp.
"The hybrid cloud gives organisations a platform for supporting new ideas and driving business transformation in ways they could never imagine," said Bill Lipsin, vice president, worldwide channel, NetApp. "Partners with cloud skills, cloud-ready solutions and expertise in data fabric architectures will be more successful reaching new buyers and strengthening existing relationships.
"NetApp supports our partners with services and solutions that help their customers realise the full potential of the hybrid cloud and make the best decisions for their business."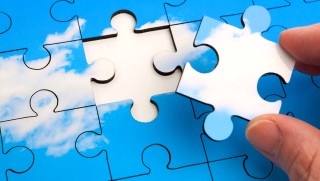 NetApp has introduced special training schemes to "accelerate partner enablement" and "spur more opportunity for its partner ecosystem".
Clustered Data ONTAP Transition Services is a new programme for partners who have completed advanced training to assist customers with the full range of migration services, including full installation, advanced configuration and data migration. NetApp distribution partners, such as Arrow and Avnet, offer versions of this training for their reseller networks.
In addition, Data Fabric Solution Essentials are solution kits for specific workloads to make it easy for partners to assist customers in piloting cloud projects. Kits combine software, systems and/or services to speed deployment and show the immediate benefits of hybrid cloud.
An Application Acceleration solution kit, aimed at database professionals, allows partners to quickly deploy a small four-node cluster for their customers with Microsoft SQL Server or Oracle databases. The kit showcases the capabilities of NetApp all-flash and clustered Data ONTAP to protect against data loss, provide high and consistent performance, and deliver comprehensive data management across flash, disk and cloud resources in a single platform.
And an OpenStack Solution Kit with FlexPod enables FlexPod Premium Partners to get customers up and running on an OpenStack private cloud "in days, not months", said NetApp, "with known costs and proven capabilities".
A Snap-to-Cloud DR solution kit offers partners a single replication solution to meet their customers' needs for disaster recovery, business intelligence, data distribution and development testing. This includes a one-year license for the NetApp Cloud ONTAP software subscription as well as installation services and three years of support.