Will expanding data availability firm Veeam be acquired?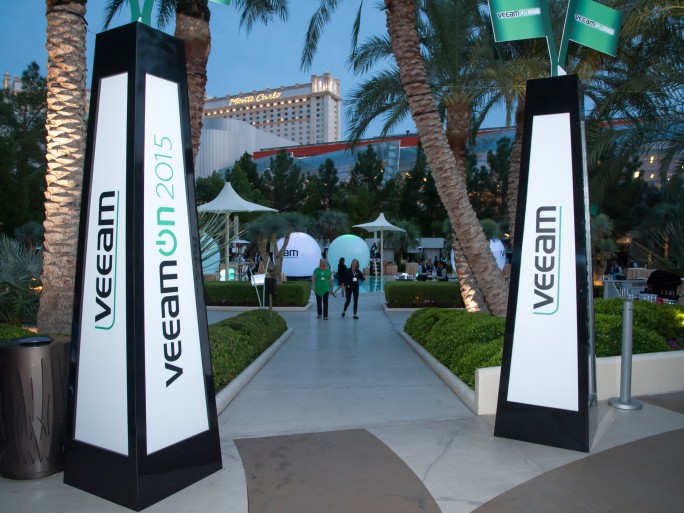 Closer product alliances breeds takeover talk amongst VeeamON delegates
This week's VeeamON customer and partner conference in Las Vegas helped fuel talk of a takeover of the company as it rapidly carves out large chunks of the data protection market.
As backup and data availability firm Veeam announced that it was on course to achieve sales of $500 million for the year end (up from around $385 million last year), there were suggestions in some quarters that the company was ripe for a takeover.
With Dell in the process of swallowing EMC for around $67 billion, Veeam would be small change for a company like Dell to acquire. Although such a move would probably cause a shakeup amongst Veeam's 35,000 partners and resellers.
Veeam has a very strong ecosystem of large high profile partners, including EMC, VMware, Cisco, Microsoft, and NetApp. All these companies happily integrate Veeam into their product suites, and while Dell has its own backup solutions to sell, many of its customers actually prefer Veeam products and services.
With EMC owning 80 percent of VMware, and VMware's chief operating officer Carl Eschenbach praising Veeam's products to the hilt at the VeeamON conference, Veeam as part of a post acquisition Dell/EMC group would be a tidy fit.
Veeam's CEO Ratmir Timashev is on record as saying that if a "big number" came up a sale of his privately owned company would be considered, but for now he is happily building out the firm's ecosystem and has just hired a global alliances head to do it.
In an interview with ChannelBiz, Veeam's EMEA head Olivier Robinne would only point to the length of time it is taking Dell to complete the EMC acquisition – the deal is expected to be completed next autumn – and wouldn't be drawn on the subject of Dell being an ideal parent of Veeam.
With the central role Veeam is now playing in other large companies' data protection systems there is no doubt there are other possibilities though. Along with VMware's COO making a keynote at the conference, senior executives from the likes of Microsoft and HP also appeared in front of around 1,800 delegates and stressed the importance of Veeam's software to their own businesses.
After the HP split takes place next week, Veeam may well be seen as a good fit for the new enterprise side of that business.
VeeamON delegates were told that the next VeeamON wouldn't be happening in a year's time as expected, but instead would take place in May 2017 in New Orleans. Who knows, maybe the company will be under new ownership by then.
@AntonySavvas