Xerox confirms company split, denies Icahn pressure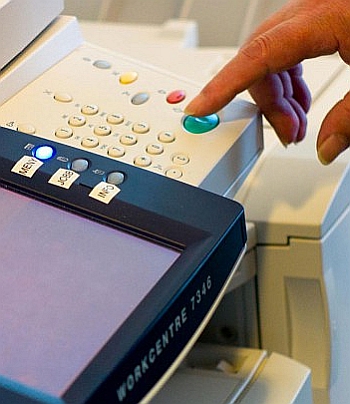 End of an era for tech titan as Xerox reveals it will split into two companies, but denies Icahn was the reason
Xerox will formally split into two separate businesses later this year, in a move that signals a fresh transformation of a company that has existed since 1906.
But Xerox denied that activist inventor Carl Icahn was behind the move after numerous publications, including the Wall Street Journal, reported that the billionaire investor was the driving force behind the move.
Xerox announced on Friday that it will now split into two publicly traded companies in a move that formally separates its hardware (document technology) and IT service (business process outsourcing) businesses.
The separation will be completed by the end of the year.
"The Board of the company has unanimously approved management's plan to separate Xerox into two independent publicly- traded companies, each of which will be a leader in its respective industry," said the company.
"Today Xerox is taking further affirmative steps to drive shareholder value by announcing it will separate into two strong, independent, publicly traded companies," said Ursula Burns, chairman and CEO of Xerox in a statement. "These two companies will be well positioned to lead in their respective rapidly evolving markets and capitalise on the opportunities that now exist to expand margins and increase market share."
"I am confident that the extensive structural review we conducted over the last few months has produced the right path forward for our company," she added. "We will now position the companies for success and execute our plan to separate them in the shortest possible timeframe while continuing to focus on achieving our 2016 goals."
But Burns used a number of media interviews to deny that Carl Icahn was behind the move, after he acquired a significant stake in Xerox last year. This denial comes despite the fact that Icahn now gets three board seats.
"We're happy that he is in support of it, but he had nothing to do with the initiation, the contemplation, the analysis, or any discussion around the deal," Burns told CNBC, referring to Icahn. "We are happy that he is in agreement with it, but he did not drive it, as is being reported in the news."
"Today's market realities require greater agility and flexibility, the ability to innovate and adapt technology to address clients' fast-evolving needs, and a more focused and efficient approach to operations and capital allocation," said the company, explaining the move.
"As a result, it has become increasingly clear that the Document Technology and BPO businesses serve distinct client needs, have different growth drivers, and require customised operating models and capital structures. Thus, the separation of the two businesses will enhance their competitive positions and create significant value creation opportunities."
Xerox is a long-standing tech icon in the IT industry. Indeed, years ago its researchers at Xerox's Palo Alto Research Center were responsible for developing many technologies that are still in use today, including Ethernet and the graphical user interface.
Xerox sold its Information Technology Outsourcing (ITO) business to Atos back in December 2014 for £670m.
It is not the only tech company to split itself into two. After years of upheaval Hewlett-Packard opted to split itself into two separate entities.
Hewlett-Packard Enterprise now sells commercial products, including servers, storage appliances, networking gear, enterprise software and services. HP Inc meanwhile focuses on selling PCs and printers.
Read also :