Aruba shows off HPE integration with new networking offerings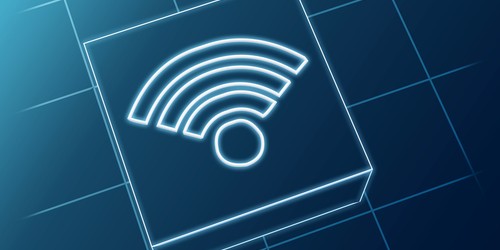 At Aruba's user conference, officials unveil a range of integrated solutions that take advantage of the best of both companies
Aruba Networks, a year after being acquired by Hewlett Packard Enterprise, is rolling out an array of integrated wired and wireless networking software and hardware that leverages the technology of both companies to address the growing trends of an increasingly mobile workforce, the Internet of Things and cloud-based apps.
At the company's Atmosphere 2016 user conference in Las Vegas this week, Aruba officials have introduced new and enhanced network management software, wireless access points and switches that they said will help enterprises meet the growing demands of what they dubbed two years ago as GenMobile workers and the proliferation of connected devices that are making up the Internet of things (IoT).
The new offerings also illustrate the complementary capabilities that officials from both Aruba and HP highlighted during the user conference last year, when Aruba officials spent much of the time easing the concerns of customers who had just learned of the $3 billion acquisition by HP.
HPE came to the deal with strengths in wired networking and hopes of creating a more converged portfolio by adding Aruba's wireless expertise. Much of the past year has been spent bringing the companies' product line-ups together, according to Christian Gilby, director of product marketing at Aruba.
"The thing we focused on was integration," Gilby said. "You've got to integrate and integrate fast."
A priority for Aruba officials was ensuring uptime and connectivity in WiFi networks. The company has unveiled a new software module within its AirWave network management offering called Aruba Clarity, which gives IT employees greater visibility into the access layer of the network—the user, device and app level—that enables them to be more proactive in dealing with possible problems before they impact the end user rather than having to troubleshoot the issues afterwards.
Through Clarity, the AirWave software can monitor a wide array of metrics, such as the time it takes for a mobile device to find and hook up with a WiFi radio, authenticate to an Aruba Radius server and resolve names for DNS services. Network operations teams gather the data not only as WiFi clients connect to the network and roam, but also in an on-demand way or through scheduled simulation tests run between Aruba wireless access points (APs).
In another move, Aruba officials introduced AirWave 8.2, which enables enterprises to improve the performance of the network by more proactively prioritising which workloads get airtime. Enhancements to AirWave's VisualRF feature enable time-lapse visualisation of WiFi coverage up to 24 hours to let network engineers more quickly find problems in coverage.
The latest release of Aruba's ClearPass Policy Manager, 6.6, drives greater network security at a time when more mobile devices—particularly through trends like bring-your-own-device (BYOD) and IoT—are coming on to the networks.
Through enhancements to ClearPass, network security operators can more easily create policies that can adapt more quickly to changing demands, including enabling custom profiling for uncategorised connected devices, multi-factor authentication on mobile devices for network use, and improved forensics into security events.
Aruba also introduced new multi-gigabit 330 Series Wave 2 APs that use HPE's Smart Rate technology that ensures maximum network performance to bandwidth-intensive applications and latency-sensitive applications, such as Microsoft Skype for Business and WiFi calling, officials said.
The APs include ClientMatch technology, which ensures that the Wave 2 capable mobile device can use the multi-user multiple-input multiple-output (MU-MIMO) standard. In addition, the APs come with integrated Bluetooth Low Energy to manage battery-powered Aruba Beacons, which enables users to offer improved location-based services.
Aruba's 3810 Switch Series uses HPE's Smart Rate technology to enable enterprises to offer data rates of 1, 2.5, 5 and 10 Gb/s.
The new 3810 switches and existing Aruba 2539, 2920 and 5400R campus switches also use the new ArubaOS-Switch, a unified operating system that combines the best features of the ArubaOS and HPE ProvisionOS operating systems.