Cobweb targets resellers with its Vuzion cloud aggregation vehicle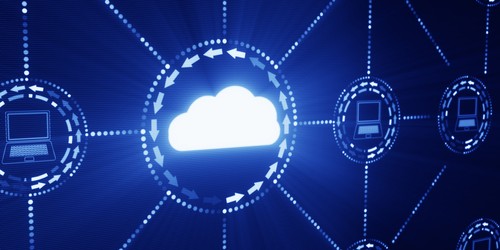 Effort is being led by ex-Microsoft SMB Managed Reseller 'cloud first' executive
Cobweb Solutions has launched Vuzion, a new "value-added" cloud aggregator focused on resellers, service providers and ISVs.
Vuzion is the brand that ties together Cobweb's portfolio of cloud offerings and services, and is the "beginning of a new era of partner orientation" for Cobweb, said the company. Vuzion covers the full spectrum of offerings across the cloud platform, and fully supports a partner ecosystem by being designed to help partners "build long term business success".
Cloud services and Microsoft's CSP program are driving significant disruption across the IT channel. Cobweb says it was "born in the cloud" and has 20 years' heritage as a cloud services provider that is evolving with the provision of value-added cloud aggregation.
Vuzion partners will be supported with knowledge on how to build a sustainable cloud business, successfully manage the customer lifecycle and speed up go-to-market time and growth rates. "Partners can focus on building their own value add on top of cloud services whilst being confident their business model is future proof," said Cobweb.
Michael Frisby, recently appointed managing director of Vuzion and Cobweb Solutions, said: "Vuzion helps partners drive business success. Unlike other cloud aggregators and service providers, we are focused on building long-term sustainable relationships, proactively helping our partners build capabilities to drive sustainable profitable growth, rather than being just a marketplace to transact through."
He said: "We provide integrated solutions instead of individual services and help traditional IT partners gain real value from the new and growing cloud landscape. Vuzion brings together more offerings than any other cloud aggregator or CSP in the UK."
Frisby was previously at Microsoft and was responsible for driving the transformation of the SMB Managed Reseller business across Western Europe to a cloud-first model.
Clare Barclay, Microsoft UK general manager for small and mid-market solutions and partners, said: "Cobweb has been a long-standing member of the partner community. Having used its CSP status to bring a unique offering to small- and medium-sized businesses, it's exciting to see Cobweb turning its attention to bringing even more value to both the Microsoft and the wider VAR and service provider community."
As part of the Vuzion smart ecosystem, partners will be able to easily future proof their business and serve their customers with mature cloud services and solutions, said Cobweb, combined with streamlined operations and experienced customer care, "making greater margins with less risk than by constructing their own services portfolios from scratch".
Cobweb recently became an indirect 2-Tier partner in the Microsoft Cloud Solution Provider Program.
@AntonySavvas