Microsoft axes 1,850 staff in smartphone business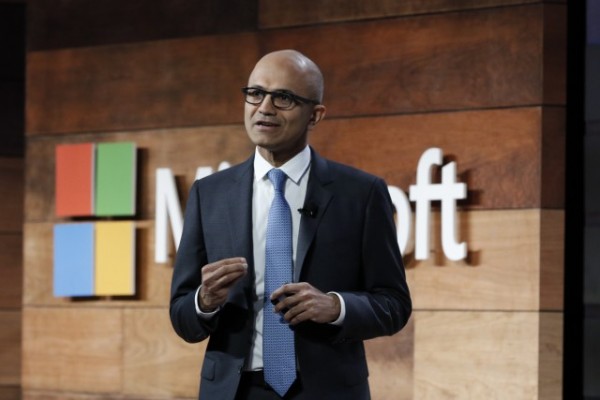 Latest step back from the mobile market will cost Redmond £650m
Microsoft is set to announce major job cuts across its troubled smartphone business, as the company continues its reinvention following the departure of former CEO Steve Ballmer, who masterminded the Nokia acquisition.
Around 1,850 jobs are set to be lost at Microsoft, in a move that will cost the company around $950 million (£648m), including $200 million (£136m) in severance pay-offs.
Microsoft CEO Satya Nadella said that the move will allow the company to focus its phone efforts on where it has "differentiation — with enterprises that value security, manageability and our Continuum capability, and consumers who value the same".
He said: "We will continue to innovate across devices and on our cloud services across all mobile platforms."
All change
The cuts will see up to 1,350 jobs go at Microsoft Mobile in Finland, with another 500 jobs going at other locations across the world.
Microsoft says that most of the restructuring should be completed by the end of the calendar year, and fully completed by the end of its fiscal year in July 2017, with more details on the plans disclosed in its next financial report this July.
The news is the latest story of a sorry saga that began with Microsoft's £4.6 billion takeover of Nokia's smartphone business back in 2014.
Following a number of ill-received Windows Phone devices, Microsoft appeared to call time on the venture this month, with the sale of its feature phone business to Foxconn subsidiary FIH and the newly-founded Finnish firm HMD global for $350 million (£242m). Feature phones contain less capabilities than smartphones.
This deal is expected to see the return of the legendary Nokia brand to the mobile industry following its departure after the takeover.
Microsoft has repeatedly maintained that it is still committed to Windows 10 on mobile devices, and is reportedly working on new smartphones running the platform. It has been suggested the first "Surface" phone could make its debut in 2017.
According to Kantar Worldpanel, Windows accounts for 6.2 percent of the UK smartphone market and 4.9 percent of sales in Europe's five biggest countries.
@AntonySavvas
Read also :