Streamwire says SMEs still face G-Cloud 'uphill struggle'

But G-Cloud could still form an important part of the government's new industrial strategy
IT services firm Streamwire has joined the latest iteration of G-Cloud, but says SMEs still face an "uphill struggle" for public sector contracts.
While getting onto the G-Cloud 8 framework is an "important door that has been opened", said Streamwire, the complexity of sourcing contracts for which to tender "suggests the framework could be improved to create a more level playing field" and "increase competition".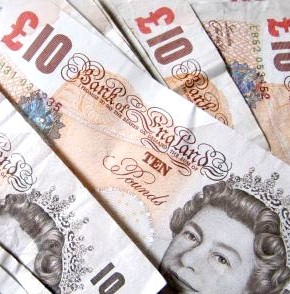 Also, by maximising the opportunities for emerging SMEs, the G-Cloud could boost innovation in the UK tech sector and play an "important role" in the new prime minister's plans for a new "industrial strategy", Streamwire said.
Kevin Timms, COO of Streamwire, said: "We are now one of 2,726 suppliers providing 26,000 services on the G-Cloud, so the biggest challenge we face is how to get noticed. We can't expect to just sit on the framework and wait for public sector organisations to come to us – the pool is too big for that to happen."
Deploying a large direct sales team is not an option either, said Timms, so the only way the company can secure opportunities to tender is through the portals where requirements are posted. "The challenge is that for too many public sector procurers this process is still an academic exercise. They already have their preferred shortlist and this means that many SMEs never get a look-in," Timms claimed.
According to the latest government statistics, G-Cloud 8 has attracted the largest number of suppliers since the creation of the G-Cloud, with 94 percent of the 757 new suppliers being an SME. Over half of the £1.3bn spent through the G-Cloud has gone to SMEs, says the government, as of June 2016.
On industrial policy, Timms said: "The sheer size of its spending power means that if the G-Cloud could become a more competitive playing field for emerging SMEs it would be a powerful tool to make the UK tech industry even more of a world-leader than it is today."
He said: "The new prime minister has made some early comments about developing an industrial strategy for the UK. Improving the G-Cloud so more existing public sector spending is directed to the most innovative companies would be a cost-effective way of boosting the UK tech sector and the wider economy."
@AntonySavvas
Read also :