Dell to axe 'up to 3,000 jobs' post-EMC buy

Dell Technologies is planning to reduce supply chain, administrative and sales staff
Dell Technologies is to reduce its staff by as many as 3,000 people in the wake of its completed $45 billion acquisition of EMC.
The reductions would affect 2,000 to 3,000 people and are to take place later this year, according to unnamed people familiar with the plans cited by Bloomberg.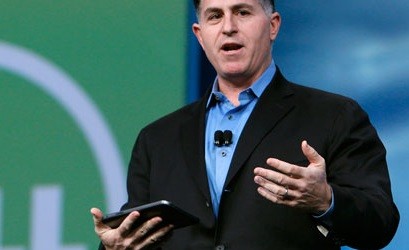 Wide-Ranging Cuts
The cuts are to affect areas including supply chain and general administrative positions and some marketing jobs, those people said.
Industry observers see the two companies as largely complementary, but Dell has acknowledged that there are areas of overlap which would be expected to result in job cuts.
However, the company has said its aim with the merger is to increase sales, with cost reductions seen as secondary.
"As is common with deals of this size, there will be some overlaps we will need to manage and where some employee reduction will occur," Dell said. "We will do everything possible to minimise the impact on jobs. We expect revenue gains will outweigh any cost savings, and revenue growth drives employment growth."
One-Stop Shop
The deal comes after a long-term slowdown in the core markets of both Dell and EMC, as buying patterns shift to mobile devices and the less expensive hardware used in cloud computing data centres.
The combined company is intended to create a one-stop shop for business technology, Dell has said.
Dell Technologies chairman and chief executive Michael Dell said the company's private status will allow it to invest in new areas including connected devices, otherwise known as the Internet of Things (IoT), as well as new cloud computing, cyber security and predictive analytics technologies.
"We are at the dawn of the next industrial revolution," Dell said. "We have the products, services, talent and global scale to be a catalyst for change and guide customers, large and small, on their digital journey."
Rivals including HP have argued the merger presents an opportunity for them, since its complexity is likely to slow Dell down in the near term.
Dell faces a difficult task in integrating a combined staff of 140,000 people and maintaining the $40bn in debt raised to carry out the transaction, according to some industry observers.