OpenText buys Dell's content division for $1.62bn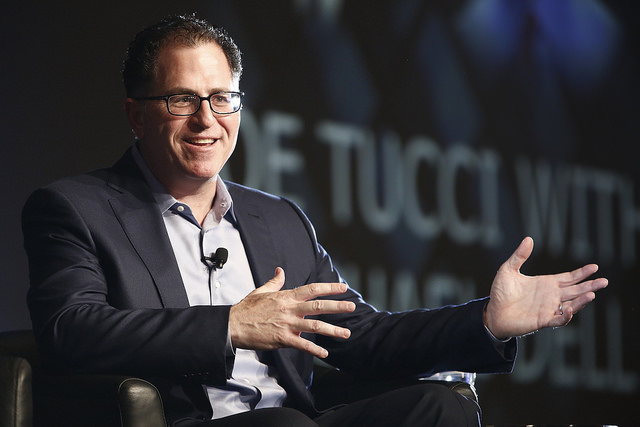 OpenText has recently said it wants to increase its sales channels in response to the cloud and the on-demand economy
OpenText is acquiring Dell Technologies' enterprise content division (ECD), including the Documentum business for $1.62 billion.
The move can be seen as Dell continuing to raise funds to pay for its mammoth $60 billion takeover of EMC, just completed, by offloading non-core businesses, and enterprise information management (EIM) company OpenText expanding into new markets.
ECD offers a suite of enterprise content management solutions including the Documentum, InfoArchive and LEAP product families.
Under the terms of the agreement, the software, associated services, and employees of ECD will be integrated into Canadian company OpenText. The acquisition is expected to deepen OpenText's EIM offering with a substantial portfolio focused on enterprise content management and information life cycle management.
OpenText and Dell EMC (the EMC part of Dell Technologies) also announced today their intention to negotiate and enter into a "strategic commercial partnership" to expand customer offerings and to "better serve customer needs".
"We are at the beginning of the digital revolution where extreme connectivity, automation and computing are converging," said OpenText CEO and CTO Mark Barrenechea. "This acquisition further strengthens OpenText as a leader in EIM, enabling customers to capture their digital future and transform into information-based businesses.
"We are very excited about the opportunities which ECD and Documentum bring, and I look forward to welcoming our new customers, employees and partners to OpenText."
The purchase price is 2.7 times ECD FY15 revenue of $599 million. "ECD provides great value for customers, and we are pleased that this will be enhanced as part of OpenText," said David Goulden, president, Dell EMC.
In its last two annual customer conferences OpenText has said it is committed to expanding its sales channels.
@AntonySavvas