Skyhigh raises another $40m for cloud security offering
Skyhigh Networks wants to help protect a $141 billion cloud services market
Skyhigh Networks, the cloud security and enablement firm, has raised another $40 million in Series D funding, bringing the company's total capital raised to $105.5 million.
Thomvest Ventures led the round, with participation from Sequoia Capital and Greylock Partners. In conjunction with the financing, Umesh Padval, venture partner at Thomvest, has joined the Skyhigh Networks board of directors.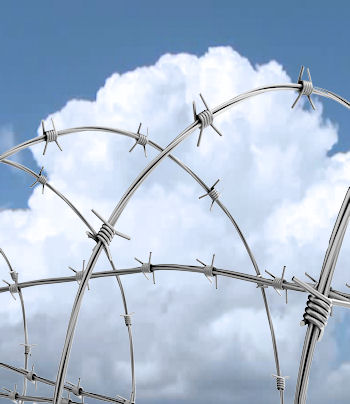 This latest round of funding will "lead the company through to profitability", claimed Skyhigh. Skyhigh plans to use the funding to "accelerate its go-to-market investments" and "extend its leadership" in the growing cloud security market with its Cloud Access Security Broker (CASB) solution, Skyhigh said.
"We are thrilled to have raised an up round from Thomvest, Greylock, and Sequoia, particularly in the current environment," said Rajiv Gupta, co-founder and CEO, Skyhigh Networks. "It is a testament to the incredible work of our employees and will enable us to accelerate our growth and carry us to profitability."
Thomvest's Padval said: "As the massive migration to the cloud accelerates, security has become a major pain point for enterprise CISOs (chief information security officers)."
"The market for cloud security is directly tied to the demand for SaaS, PaaS and IaaS, collectively projected to grow to $141 billion in 2019. We recognise in Skyhigh the rare combination of a massive market opportunity, technical product leadership, an enviable list of customers, visionary management and a world-class team."
Skyhigh supports the adoption of a central control point to protect confidential data stored in thousands of cloud services across networks and gadgets.
@AntonySavvas
Read also :