ANSecurity tells a good WiFi tale at Canterbury College

Further Education college reports 60 percent less complaints to the IT help desk as a result of Ruckus deployment
Network and security solutions provider ANSecurity has deployed a Ruckus WiFi solution at Canterbury College designed to meet growing BYOD and high-capacity network demands.
With the growing use of interactive smart whiteboards, remote-link video training and collaborative learning tools to connect students and teachers, Canterbury was looking at ways to enhance its IT to improve the teaching and learning experience.
With 95 percent of students also using their smartphone on campus, the expectation of reliable WiFi was not being met and the number one complaint to the IT help desk was issues with the quality of the WiFi connection and drop-outs in service.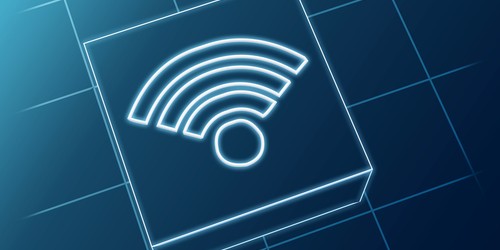 The incumbent network couldn't cope with the significant uplift in user demand, and as a result it wasn't delivering the performance required.
What started off as a 60 access point (AP) deployment, ended up with an additional 30 APs installed over the years – trying to fix coverage black-spots without any strategic planning behind their positioning.
The network also lacked a centralised controller, which meant identifying issues on specific APs was a lot more complicated than it should have been, and any system updates needed to be carried out on each AP individually – a highly time consuming task in itself.
ANSecurity carried out a virtual site survey on the campus for free, identifying key black-spots and mapping out where APs needed to be placed for maximum coverage.
Canterbury College also needed a solution that could handle the capacity requirements for its 1,600 laptops and BYOD devices used by up to 2,000 students on-site at any given time, while ensuring future-proofing when it came to upgrading or scaling out the network.
Based on these requirements, ANSecurity recommended and installed a Ruckus Wireless solution, including Ruckus R500 wireless APs using adaptive antenna technology and automatic interference mitigation, to deliver a consistent, predictable performance even in a busy classroom or dining hall.
ANSecurity also provided a Ruckus' SmartZone 100 controller, which immediately gave the IT team advanced visibility into the behaviour of not only connected users but the performance of the individual APs within the network.
Since the installation Canterbury College has seen a 60 percent reduction in the number of complaints to the IT team regarding the quality of the WiFi. The college is also now able to offer guest passes from the reception desk to visitors, something they'd never been able to do before.
"Education wireless needs to be secure, but we also need to be able to track it," said Barry Boden, head of IT at Canterbury College. "With our duty to protect and safeguard our students and their internet usage, ANSecurity and Ruckus Wireless have made this process simpler, and the ability to remain compliant with the monitoring and reporting of usage has become a lot easier."
David Hood, managing director, ANSecurity, said: "Features such as guest access and self-service tools can dramatically improve the performance of help desk teams and provide a much more enjoyable WiFi experience, while offering a bottom line financial benefit."
@AntonySavvas
Read also :