VMware trumpets partner opportunities from cloud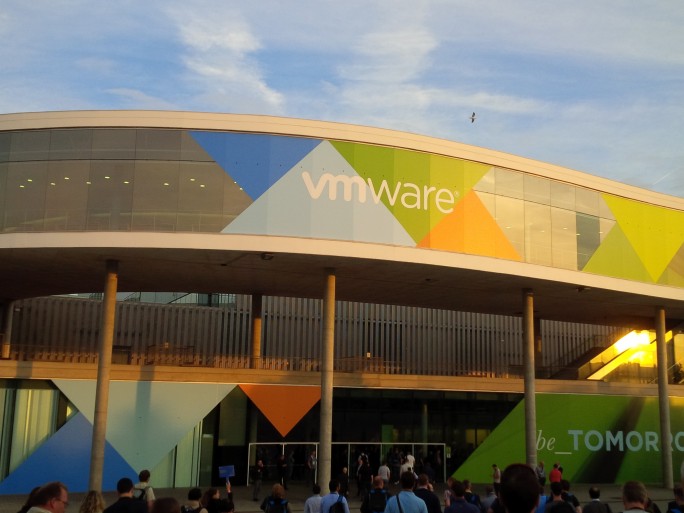 Almost 3,000 partners hear what they want to hear as virtualisation god heads for the clouds
VMware is promising more business for its partners as a result of its hybrid cloud tie-in with Amazon Web Services (AWS) and the launch of new cloud services, unveiled at this week's VMworld customer and partner conference in Barcelona.
The show and conference has attracted around 10,000 delegates, with over 2,900 of them VMware partners.
Last week, it was confirmed that VMware would be working closely with AWS to allow its virtualisation software customers to easily move and process their on-premise workloads in the AWS public cloud. This alliance followed another arrangement with IBM signed earlier this year to help do a similar thing.
But with the reach AWS has in the public cloud, the latest deal can maybe be seen as more significant. VMware said its customers would be able to buy into the AWS public cloud with either a credit card, their own VMware account or via a partner.
Mike Clayville, vice president of worldwide commercial sales at AWS, took part in today's morning keynotes to enthuse about the channel opportunities.
He told delegates: "For partners this is a whole new revenue engine around the best on-premise private cloud company [VMware] and the best public cloud [AWS]. Customers and partners are getting the best of both worlds."
VMware CEO Pat Gelsinger said he saw a lot of business coming the pair's way from the likes of the public sector, financial services, universities and the oil and gas industry, for instance, as a result of the service, which will be available from "mid-2017".
On the exclusivity of the deal with AWS, Gelsinger told journalists after his keynote that he didn't see VMware signing any similar deal with the likes of Google and Microsoft Azure any time soon, and one can expect that AWS doesn't either.
Asked why it it took so long to come to such an arrangement with AWS, seeing that VMware said last week, that there was pent up demand for such a service among its customers to do more in the cloud with their not too cheap VMware licenses, Gelsinger said it was mainly down to the steady take up of cloud business services that proved the tipping point.
Gelsinger said VMware research had charted that 13 percent of business IT workloads were in either private and public clouds in 2011. In 2016, this is expected to reach 27 percent. In 2021, 50 percent of workloads will be in the cloud, according to VMware.
And sticking its neck out much further, the vendor predicts that 29 percent of workloads will be in private clouds by 2030, with a whopping 52 percent in public clouds like AWS. That doesn't leave much left in traditional on-premise IT environments.
VMware also unveiled new versions of its vSphere, VMware Virtual SAN and VMware vRealize Automation software at the event.
The new releases "advance" the company's VMware Cross-Cloud Architecture strategy, which enables customers to run, manage, connect and secure their applications across clouds and devices in a common operating environment, as part of hybrid cloud initiatives.
VMware vSphere 6.5, VMware Virtual SAN 6.5 and the other products will be available before the end of this year.
@AntonySavvas
Read also :