Connected kitchen appliances drive IoT smart home takeup

Connected home appliance shipments set to reach 202 million globally says Juniper Research
The number of connected home appliance shipments is set to reach 202 million globally by 2021, rising from just 17 million in 2016, according to Juniper Research.
Juniper argues that with the additional cost of including basic connectivity "now less than $10", hardware manufacturers will increasingly introduce the functionality into many mass market, as well as high-end items, including fridges, ovens and washing machines.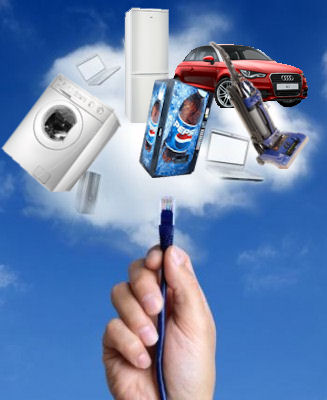 This will feed into and help drive the general Internet of Things global market, including  the growing  smart homes segment .
The Juniper research, Smart Home Appliances – Hardware & eCommerce Opportunities 2016-2021, found that many smart appliance vendors are focusing on making the fridge the hub of the "smart kitchen".
While the concept itself is not new, the research claimed that a combination of lower connectivity costs and greater consumer affinity with smart home applications meant that there was now a far greater likelihood of "significant household adoption".
The research also claimed that consumer migration to e-retail had laid the ground for more sophisticated commerce applications in the space, with the fridge becoming a mechanism for ordering as well as storing food.
Research author Sam Barker said: "While we have seen a number of false starts within the connected appliance ecosystem, the additional functionality of new, mid-range units creates a more attractive value proposition for households."
Juniper Research has ranked the current industry leaders. The key ranking factors were: range of products, brand strength, range of functionality in their appliances, future business prospects and partnerships in the industry.
Juniper's top ranked manufacturers:
1. Samsung
2. GE Appliances
3. LG Electronics
4. Bosch
5. Electrolux
Whilst GE and LG boast high scores in the rankings, Samsung's partnerships with Mastercard and other e-commerce partners has set it apart from its competitors, said Juniper.
@AntonySavvas