Vuzion reveals reseller recruitment push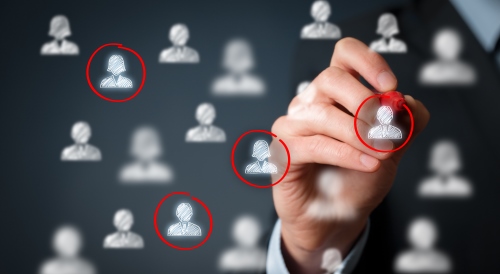 Cobweb on hunt for channel partners for cloud aggregation service, Vuzion
Cloud service provider Cobweb Solutions has revealed details of an aggressive partner recruitment campaign which saw the firm grow its reseller base by 40 percent in 2016.
Managing Director Michael Frisby said Cobweb now has 360 partners signed up to its cloud aggregation business, Vuzion, and is aiming to reach the 500 mark by April 2017.
Frisby said his goal upon joining Cobweb from Microsoft last year was to separate Vuzion from the firm's own reseller business: "I came back to drive the that channel side of the business, creating a clear and distinct brand. The future of the business is now anchored around Vuzion," he told ChannelBiz.
Microsoft status
"We had been a direct reseller of Microsoft cloud, and we had just got Microsoft cloud distributor status and that gave us a massive opportunity for growth," said Frisby, who previously led Microsoft's SMB managed reseller business in Europe.
Vuzion offers resellers services from the likes of TransVault, AvePoint, SkyKick, LightUp 365 as well as Symantec and BitTitan. "The key challenge for any cloud reseller is once you've moved your customer to the cloud, how do you keep providing value?" said Frisby.
"Microsoft is going to keep that customer current with the latest versions of their solutions, so as a reseller how do you provide value on top of that, so that portfolio of services is really important."
The exec said Cobweb has also been developing its managed service offerings for its resellers. "We are helping resellers develop their own managed services so they can continue to drive margin to their own business on top of the margins they get from selling the underlying services. Resellers won't survive if they're only living off the margins from Microsoft or Symantec, or whoever."
Frisby also stressed the importance of support for customers. "Microsoft requires resellers to deliver 24/7 support to their customers around Office 365. Given our heritage as a cloud service provider, we've got 30 people in our 24/7 service operations. Some of our competition has three or four people running 24/7 support for their resellers, so the quality we can provide to both customers and resellers is significantly better than any of the other cloud distributors that Microsoft has.
"On top of that you have to help customers get the most value out of the services they're buying – there's dozens of new features to Office365 every month, in Azure, Power BI, and helping customers understand what value Microsoft is pushing down the pipe will help customers maximise their investment in IT," he added.