Citrix Summit 2017: Citrix's Back to Basics Strategy Pays Off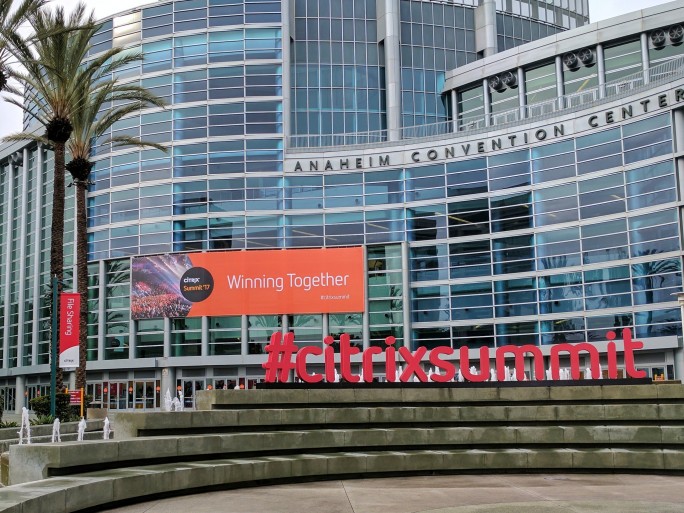 Citrix's sales chief says vendor bounced back in 2016 with new customer wins
Citrix's global sales chief Carlos Sartorius says the vendor's "back to basics" approach paid off in 2016 resulting in a host of new customer wins and the expansion of its footprint within its existing customer base.
2015 saw the firm cede to activist investor pressure, highlighted by the exit of long-time CEO Mark Templeton. In a responding strategy shift, Citrix last year announced it was offloading several products to focus on core offerings such as its NetScaler application delivery controller (ADC), XenServer and Citrix Workspace Cloud.
Sartorius said the plan to focus on "things we can do well" was paying off.
New customers
Speaking to almost 2000 partners at the vendor's Citrix Summit in Anaheim, California today, Sartorius said the vendor picked up 4476 net new customers in 2016, generating $82m revenue in additional revenue. Out of these, 995 were new cloud customers, with Citrix claiming wins over VMware and F5 Networks.
"We are seeing share coming back to where it belongs," announced Citrix CEO and president, Kirill Tatarinov.
Sartorius also said 25 percent of its customers now have more than one Citrix product.
Citing five quarters of growth, the exec described 2016 as a year of celebration: last year the firm was coming from a difficult year but is now "doing a lot better. We knew what we had to do and did it."
Sartorious said 69,000 opportunities where won where partners advised on or fulfilled the deal, with a total of 98 percent product transactions through partners.
Citrix did announce one new tech acquisition in the form of layering specialist Unidesk. Citrix said the purchase would make it easier for partners and customers to securely deploy and manage apps and desktops through XenApp and XenDesktop.
Citrix announced on Friday that it has set a date of January 20, to spin out its GoTo family of service offerings. The business will become a separate subsidiary called GetGo, which will merge with a subsidiary of LogMeIn.