Civica Launches Digital Division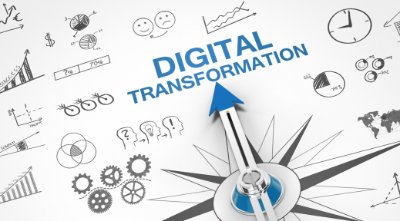 Civica Digital to support customers' digital transformation
Civica has officially lifted the curtain on its new division, Civica Digital, to support the drive to digital transformation across both the public and private sectors.
Civica Digital incorporates Civica's recent acquisitions Asidua, Web Technology Group (WTG), IPL and SFW Ltd, alongside the existing Civica Digital Solutions. The firm says the combined business, which comprises almost 900 employees – which includes security cleared analysts, engineers and developers, plus 415 employees cleared for work on secure government projects – provides a complete capability to deliver a new generation of digital services from concept to implementation.
"All organisations are looking to transform the way they work and to make savings and there is increasing recognition that improvement is dependent on digital technology and automation. The launch of Civica Digital strengthens our position as a leading partner for our customers, and we are excited by the potential to help organisations transform services and improve lives," said Wayne Story, chief executive of Civica. "Civica Digital builds on a strong heritage and is uniquely positioned to help our customers achieve ambitious objectives, underpinned by deep expertise of the specific sectors we support."
Well placed
The division has already been providing solutions for organisations such as the Foreign & Commonwealth Office, NI Direct, Nationwide Building Society, FirstGroup, the Electoral Commission and Harrow Council.
TechMarketView's UK Public Sector SITS Supplier Landscape report says Civica is "well placed to win business in the digital space, not least because it's seen as smaller than the large SIs, but big enough to be a safe pair of hands for government projects."
It notes that the addition of IPL took Civica into new vertical markets including financial services, energy & utilities, travel & transport and telecoms sectors, but most Civica's revenue is still derived from the public sector, where its track record "sets it apart from many competitors."
Read also :