Today's Channel Business Model: Direct or Indirect?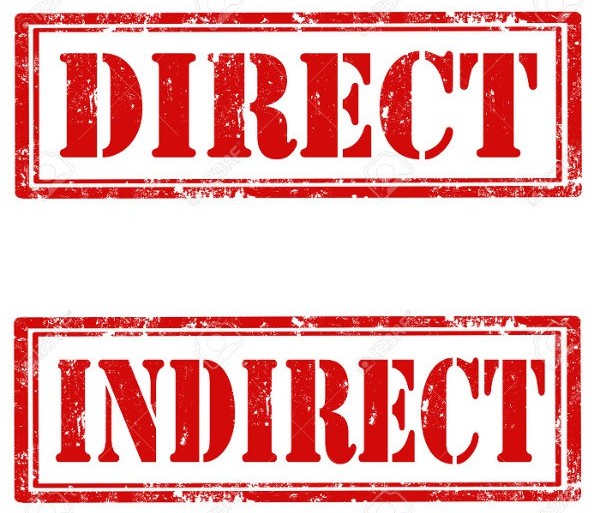 Can there ever be trust in the channel when a vendor still sells direct?
Following the recent Cisco Live! Berlin 2017 event, I have been considering the complexity of building strong, open and mutually rewarding relationships between technology providers and integrators. In particular, we are now seeing providers wanting the best of both worlds: to work with channel partners in order to achieve wide distribution of their product, but at the same time deal with some end customers direct.
If you go and look at the various arguments expressed to support this approach, the wonder of marketing-speak opens up in marvellous array. Surely indirect and direct can act side by side? Well, I suppose they can, but only if there is absolute clarity of which markets and situations are directed into channel partner relationships, and which are not.
That clarity is, of course, incredibly difficult to achieve. Some manage it by dividing the market into absolutely distinct sectors ("travel companies we deal with direct, utility companies we manage with/through partners"). However, in most cases, the distinction is unclear, and must give integrators serious pause for thought and cause for concern. Feedback from the market over recent years suggests that this isn't what's happening and there is growing mistrust between manufacturers and their channels.
Undermining trust
The fact is that a hybrid approach usually undermines the basic trust between technology provider and integrator. The most profitable, highest revenue customers are precisely those that the technology manufacturer will want to take direct, yet are also exactly the customers that the integrator won't want to lose. And where will the manufacturer focus its resources (marketing, product development, technical support, lead generation, etc.)? Probably not on supporting channel partners, where margins are shared.
So let's cut through the clever words and cut to the chase. Unless a hybrid approach has clear and logical boundaries that can be transparently applied in practice (and dividing by sectors or size of business are the only ones I can think of), then trust between technology provider and integrator can never be strong. That's why we are champions of a 100 percent indirect model.
We believe in investing energies on recruiting and developing the best possible partners to take products to market. It is vital to provide training, market insight, professional services and support to partners so that they can invest in a partnership at a speed which is appropriate to them. A channel-centric sales organisation is able to work hand-in-hand with partners to deliver world class integrated solutions for joint customers.
Simon Watson is alliances manager, UK, EMEA & APAC sales, Spectralink