IT Firm Head Apologises For 'Joke' Suggesting Labour Voter Redundancies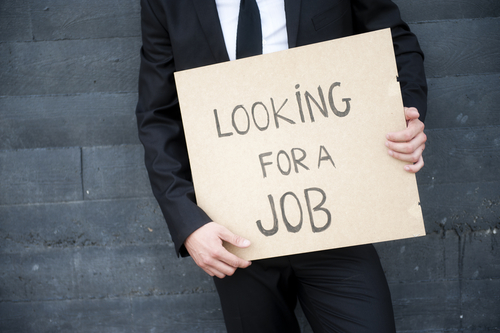 Storm Technologies Boss said email claiming Labour voters would be let go if business slowed down was just banter
The head of an IT reseller has said he "regrets" an email sent to staff warning them that Labour voters would be let go first if the party won the 2017 General Election, claiming it was just a joke.
John Brooker from Watford-based Storm Technologies sent a companywide email to 109 staff, arguing the case for Prime Minister Theresa May and the Conservatives and suggesting Jeremy Corbyn would mean high taxes and a poor Brexit deal.
"Hi Everyone, So its election day and I hope you all exercise your right to elect your chosen candidate/party," read the email, seen by the GMB Union. "Just a heads up though, VOTE CONSERVATIVE if you believe in free enterprise and progression without being taxed out of the game.
"Theresa May is not the perfect PM but a far better option for dealing with the challenges this country faces ahead than Corbyn."
Storm in a teacup
"If by any chance Labour win, we'll have to re-think a few things here at the company so if you value your job and want to hold onto your hard earned money vote Conservative. Labour voters will be made redundant first if Labour do win and things slow down……….
"Anyway, just sharing my personal thoughts with you. Feel free to vote for whoever you want but I have said my piece."
In the event, the Conservatives failed to win a majority in the House of Commons and Labour increased its number of seats. However Brooker has apologised and said it was intended to be humorous
"The email was a 'tongue in cheek' note sent immediately after a large group of my staff and I were having a joke in the company canteen on the day of the election and was totally meant in jest," Brooker told the BBC.
"No offence was intended, nor was there any threat whatsoever levelled at staff. This was nothing more than 'internal banter' now completely taken out of context.
"Obviously in hindsight I regret any offence this has caused and have reiterated to all my staff the respect I have for their political views and opinions."
However the GMB has taken a dim view, saying the email was "morally and ethically wrong."
"A boss should not be harassing employees or interfering with their right to vote for who they wish – it's Dickensian, workhouse nonsense," said Warren Kenny, GMB London Secretary.
"Any staff working for John Brooker should be have been able to vote for their candidate or party of choice without fear for their jobs and their livelihoods."
In our poll before the election, Silicon readers gave their backing to Labour – switching from the Conservatives which won our vote prior to the 2015 General Election.
Read also :