Dell eyes storage expansion with commitment to the channel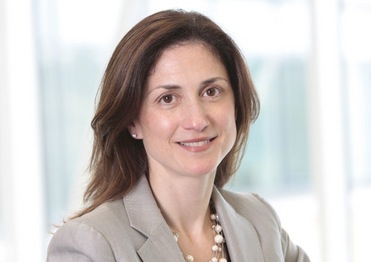 After four years operating in the channel Dell believes it has made its mark, though it continues to eye expansion away from the PC market and into storage.
After four years operating in the channel, Dell believes it has made its mark, although it continues to eye expansion away from the PC market and further into storage.
With Dell looking to throw off the legacy from its previous image as a PC company – it is keen to show it is more than just that – it has been carving out its place by offering end to end business services.
With recent releases to its server ranges, and Michael Dell recently claiming "we are no longer a PC company", the firm will be relying more on its channel partners to grow its business.
ChannelBiz talked to Kathy Schneider, Dell's director of channel marketing and programmes, EMEA, who outlined the continuing importance of the channel to the evolution of the company.
"Storage is one of the very strong points that we are emphasising," Schneider says. "It has been a big focus for us and it has been a big focus for our partners, because it is such an important trend right now."
"There is an enormous opportunity around cloud, and an enormous opportunity around virtualisation."
However, even though cloud and related services may be ubiquitous in conversation, Schnieder says, it is not so much in implementation.  This presents significant opportunity for Dell in future, as well as its partners.
This will become even more apparent with the launch of a new cloud certification programme for its partners in the short term.
"We are working on cloud certification," she says.  "We see a great opportunity with cloud partners, there are many different models out there."
Throughout all aspects of the business Schneider is keen to express Dell's commitment to the channel.   With the firm relatively new to the channel it has come up against concerns that it will not stay firmly rooted.
However we were told that Dell is definitely "Past the stage of people wondering if this is a project, they see it as a strategy".
"In the beginning there were a lot of questions around how long this would last, or what we would do next."
"Now from my discussion with partners, it is clear that this is an integral piece to our business. It is not separate it is not something we are trying. It is how we do our business."
As Michael Dell himself points out, Dell is now a "multi-channel company".  Schneider continues that "We are transforming to be an IT solutions provider, the channel is absolutely critical to that".
Schneider points at acquisitions, many of which are very strong "channel companies" as proof of its long-term commitment to the channel.
Apparently Michael Dell has anecdotally recounted the initial meetings with Compellent, with staff anxious that CoPilot would see significant changes and upheaval.
"Instead we invested even more," Schneider says, "as we recognised that channel partners loved it."
In future Dell is expecting to see more focus on quality of relationship with partners, with no "massive recruitment", though we can expect more action with storage.
The numbers are not as relevant as the depth of relationship, Schneider says, and the important thing is getting staff trained and partners certified.
This means somewhat of a change to is strategy as it becomes more firmly established in the channel.
"Of course at the beginning there was a lot of recruitment, but now we are at a critical mass and an inflection point where we have partners that are driving a lot opportunities."
"We are a channel player as opposed to trying out the channel.  The proof is in the size of the business.  Dell has more than 700 people working on the channel side.
Over-complexity is something that Dell is conscious of.   It s clearly something its competitors have are too, with HP recently announcing it will simplify its own business structure.
"That's been something we have been focused on when we have been maturing the programme. We want to keep it simple."
"It is regarded as a programme that is easy to do business with," Schneider says. "The proof is in the numbers."
"We have been growing faster than the market in storage, we were very strong Q4, with both clients and servers our growth rate has been exponentially faster."
Read also :