Application management is main priority for IT staff this year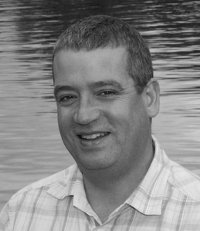 Quocirca survey says low investments could affect businesses
Application performance management is a priority for IT staff in 2012 as end user numbers grow and demand for better services shoots up.
However, research by Quocirca has shown that IT executives, particularly CIOs, are not confident that they will be able to meet increasing user demand.
A survey of 500 IT staff across a range of sectors showed that performance of applications is a more pressing need than private clouds or datacentre virtualisation.  All respondents agreed that APM would be more vital this year than ever before.
The report, sponsored by Compuware, shows that many believe a more comprehensive approach to managing and monitoring applications at all stages of delivery is vital if businesses are to stay competitive.
82 percent of CIOs were clear that demands are increasing on applications.  However, over 40 percent of CIOs were not confident that their organisation will be able to meet the needs of customers.
End user demands mean better access to shopping on e-commerce sites, using online banks, or completing business transactions, and without adequate management and knowledge of problems the ability to react is compromised.
Without a clear idea of how websites are working, for example, businesses are not completely aware of problems that are being faced by end users.  Such a lack of insight can end up hitting companies in the pocket.
"We all expect faster responses online," Bob Tarzey, analyst at Quocirca told ChannelBiz UK.  "We asked whether organisations will be able to meet increased demand, and many said it would be a problem."
"Clearly there is an issue, it is recognised out there, a lot of organisations are struggling to meet it and a lot of organisations plan to invest because it is a fundamental part of their business," Tarzey said.
The business need of investing in the performance of IT is clear as more demand is placed on online services. According to Michael Allen at Compuware the abandonment rate of customers on many websites was improved greatly by speeding up response times. The average transaction time is around 12 seconds.
"Just a two second improvement in performance between twelve and ten seconds had an eight percent in abandonment," Allen said.
By taking that down to two seconds the abandonment rate is reduced by 38 percent compared to 12 percent.
"You could be losing 38 percent of your customers because of poor performance, which is shocking," Allen explained.
According to the report, in order to ensure that better performance is enabled, 90 percent of CIOs say they need a more proactive insight into application able to deal with problems that crop up, as well as improving the user experience.
This means a change in approach is needed.  Three quarters now believe that it is vital to start with the user experience and work from there, rather than only monitoring from the datacentre.
While many already have APM in place, CIOs are still planning to spend more over the coming months.  Two thirds of respondents are planning on continuing to upgrade APM, with one thrid planning to invest more – having already invested recently
Read also :