Retail sales rise during May, electronics sector shows "improvement"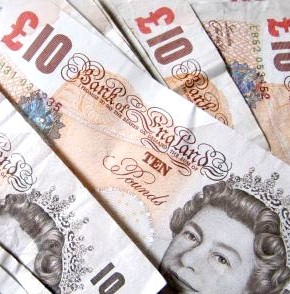 iPad 3 and Kindle help boost consumer spending, but retail landscape remains tough
Retail sales in the UK received a boost during May with a 1.3 percent increase in like for like sales, with tablets sales supporting the electronics sector.
Following a wash-out April where sales dropped 3.3 percent from the previous year, consumers were happy to open their wallets as the country enjoyed some sunshine, according to the British Retail Consortium.
However while the run up to the Jubilee also had a positive effect on wider retail spending, the BRC said that it was not enough to paper over the cracks of a tough climate for retailers at the moment.
"For all major purchases – and electronics would fall within this – it is a challenging time for retailers to make sales because people are worried about their personal finances," a spokesperson told us.
"They are quite reluctant make big purchases, and if they do they are looking for big discounts and big promotions."
However, parts of the electronics market are fairing better than others.
"The exception to that is in laptops and tablets, which are continuing to show good strong growth as people switch to them instead of buying traditional PCs," ChannelBiz UK heard.
According to the April report from the BRC ,sales of the iPad 3 and Kindle were strong in the retail space, and helped support stagnant television sales.
While a full breakdown of sales figures is not available the BRC said that, while underlying conditions remain "challenging" for electronics products, some retailers have indicated a "slight improvement".
Meanwhile online sales showed strong growth, up 12.4 percent, compared to 10.4 percent growth last year.  This meant that online sales growth returned a level more consistent with the 12 month average, following a weaker showing in April.

Read also :