Quest expands QPC partner program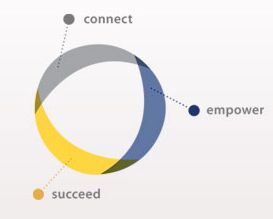 Brings in service providers and global partners
IT management provider Quest has announced an expansion of its Partner Circle – further building its partner program in what it calls a growing ecosystem of reseller, distie, service providers, and global partners.
Expanding Quest Partner Circle (QPC), the company says, will give SPs and global partners the opportunity to sell Quest's portfolio and increase incremental revenues, margins and customer satisfaction all round.
Global partners will also have direct access to QPC infrastructure benefits like partner training, certification, business planning, technical support, and marketing.
QPC, which launched last year, will also enjoy a boost with the addition of partner business model and role specific training.
Over 100 service providers, including the likes of Rackspace and Azaleos, are using Quest's management portfolio for their own offerings, the company boasted.
Global partners such as Dell and Capgemini are part of the expansion. If any global partner manages to generate over $5 million in annual bookings in three regions or more are also available for "aggressive" discounts plus benefits, the company said.
Worldwide channel veep at Quest Software, Michael Sotnick, said in a statement that since last July's launch the company has been liaising closely with its partners to understand the next support roles for changing technology delivery models.
"Adding SPs and global partners to QPC is the logical next step in the evolution of our channel programe," Sotnick said, "as this creates a new avenue for engaging customers and increasing time-to-value with on-premises, cloud based and hybrid service deliveries".
Read also :