Global telcos investing in datacentres for advanced cloud services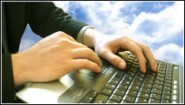 Global carriers will consolidate and invest in premium datacentres
Telcos are increasingly investing in datacentres as 'strategic service hubs', in order to provide advanced cloud services to enterprise customers.
According to analysts at Ovum, investment in datacentres is at the heart of providing new ICT services to large enterprise customers and multinational corporations as global telcos expand.
"Global carriers are expanding outside the traditional franchise regions as they meet the demands of their MNC customers," said Ovum analyst Mike Sapien.
"This will lead to different approaches as there are different customer targets, regional priorities and service portfolios for each of these global carriers."
A report says that the investment in datacentres is part of many global telco's overarching strategies now, and many are looking to consolidate datacentres within their home regions.
This means moves towards investing in single large datacentres, as well as fewer premium datacentres worldwide.
Sapien added: "The long-term prospects for global expansion are to start with one primary regional location and then expand incrementally to meet customer demand."
"It is also likely and prudent to invest where and when required based on country regulations or application performance reasons. "
Read also :