Big data is big opportunity for channel despite skills shortage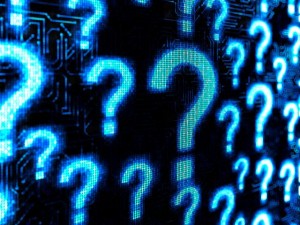 Money to made in delivering big data analytics
Big data offers exciting possibilities for the channel, but a shortage of skilled staff able to extracting meaning from the huge swathes of data could slow uptake of services.
Recent studies have shown that businesses are looking to implement big data analytics as soon as possible.  Big name firms such as IBM and SAP are throwing their weight behind services, with SAP opening its HANA services up fully to the channel recently.
However there is widely believed to be difficulties in delivering on a large scale with a relatively small pool of talent attempting to provide services, while some say that the technology itself is still too immature for widespread use.
Bill Roth, VP of Marketing, Nexenta Systems says that with the technology to an extent in its infancy, the channel can play a pivotal role in easing firms into implementing big data.
"There is a huge opportunity for the channel to provide big data services," Roth said.
"Most software today is in its early stages and it requires a lot of apps and specific knowledge which is perfect for driving billable hours for the channel."
He says that one of the biggest platforms for Big Data available is Hadoop's MapReduce software, which still requires "a lot of programming, installation and services".
"The industry and the channel are still learning how to effectively use things like Hive which makes Big Data behave like a normal database, albeit a mega huge one."
While Hadoop tools have made big data analytics' more attainable, Roth says that there is an opportunity for the channel because there is so much still to learn to make it easy use.
"This also means there our further channel opportunities to provide services for delivering big data analytics."
Roth agrees that there is a shortage of trained staff for dealing with Big Data but says this only goes to highlight the high demand for channel services.
Quocirca analyst Clive Longbottom also believes that the channel can benefit enormously from big data services, if it can take the right approach.
"Big data is both a threat and an opportunity for the channel," he said.
"If the channel takes a 'standard' view on big data and just goes down the "well, guv, it's all about a lot of data, isn't it?", they will soon lose out to others."
"Understanding that big data is about a mix of data volume, being dealt with at a velocity that fits in with the needs of the business."
Financial service, for example, may need real-time responses, whereas in the construction industry businesses may be able to cope with minutes, hours or even days for data modelling results.
"So, a platform for BD has to be put in place – and then the right analytics tools and the right flexibility  of dashboards implemented so that the various audiences (techies, business people, suppliers and customers) can all see what they need to see in a secure and effective manner."
He says that this is still all part of a learning curve, and the channel needs to make sure it has the relevant skills to make sure it can provide services.
"There is a need for education to ensure that the right view of big data is in place from the prospects, along with the right skills and technology mix being in place with the channel in order to be able to meet the needs of the customer."
Read also :